Completion of the second manufacturing facility at the Nagoya Pharmaceuticals Plant
February 7, 2014
Asahi Kasei Pharma Corp.
Asahi Kasei Pharma (headquarters: Tokyo, Japan; President: Toshio Asano) has completed the construction of the second manufacturing facility at its Nagoya Pharmaceuticals Plant (Miyoshi, Aichi, Japan), and today held its Grand Opening Ceremony.
The new facility will be used to manufacture Asahi Kasei Pharma's flagship products Teribone™ osteoporosis drug and Recomodulin™ anticoagulant. As well as ensuring stable product supply and enhancing manufacturing technology, it will better facilitate compliance with increasingly stringent GMP (Good Manufacturing Practice) standards.
Asahi Kasei Pharma will continue to further enhance its manufacturing capabilities for the stable provision of high-quality products for patients.
Overview of the manufacturing facility
Location:
Miyoshi, Aichi, Japan
Structure:
Two stories above ground, with total floor area of 5,200 m

2

Completion:
February 7, 2014
Start of utilization:
May 2014
Approximate investment:
¥3.4 billion
Products manufactured:
Teribone™ 56.5 µg subcutaneous injection formulation, Recomodulin™ anticoagulant intravenous infusion 12800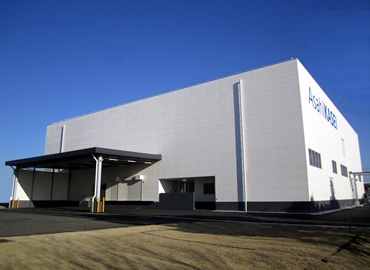 The second manufacturing facility at the Nagoya Pharmaceuticals Plant