News
November 15 and 16, 2017 Report on 2018 AW Bemberg Apparel Textile Exhibition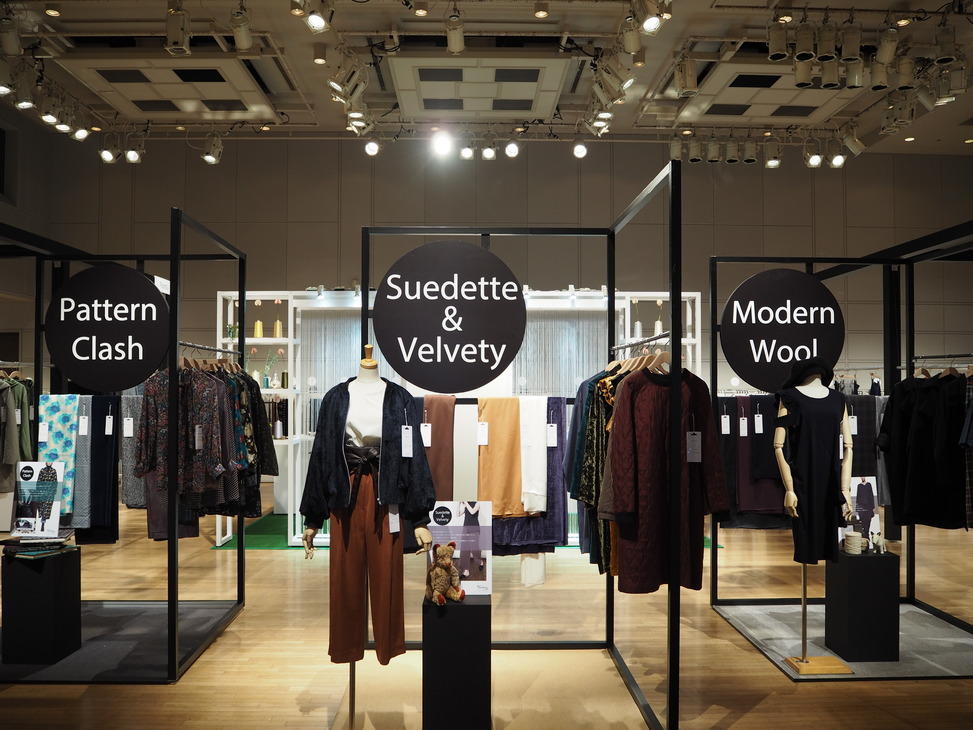 Exhibition

Report on 2018 AW Bemberg Apparel Textile Exhibition
Date

2017年11月15日~2017年11月16日
Venue (Booth No.)

Tokyo/Ebisu Garden Room
Exhibits

Apparel Textile
On November 15 and 16, the Bemberg Apparel Textile Exhibition was held at Ebisu Garden Room and ended on a high note. The themes of the materials for the exhibition were 1. Suedette & Velvety, 2. Modern Wool, and 3. Pattern Clash. This time, we ensured that the sustainability initiatives of Bemberg would appeal to visitors by explaining them in ""Our Sustainable Actions"" section.
We also established sections for showing materials used in six different products, textiles for men's, the latset overseas products in which Bemberg used and other exhibits.
At ""Our Sustainable Actions"" section, we explained the biodegradability of Bemberg (by exhibiting a shirt that had been buried in the ground for two weeks and the decomposition has been progressing), the reason why the raw material itself is sustainable, and various initiatives taken at our plants in an easy-to-understand manner. Many visitors were interested in the contents and asked us questions, deepening their recognition and understanding about Bemberg further.
A rich variety of materials were exhibited, highlighting the originality of each company that participated in the exhibition.
Velvet-based and mole materials were popular for their textures and expressions, while wool materials were further enhanced in the aspects of tissues of woven and knitted fabrics and wool blend yarns. In addition, spun yarns and filaments as yarn-dyed materials were able to demonstrate their high quality.
We greatly appreciate those visitors who came to the exhibition despite their busy schedules. We would appreciate continued support for Bemberg materials.