News
Managing Director Kentaro Suzuki at Aobun Textile Co., Ltd. speaks about his will to protect the historical Yonezawa production area by "passing on" and "communicating."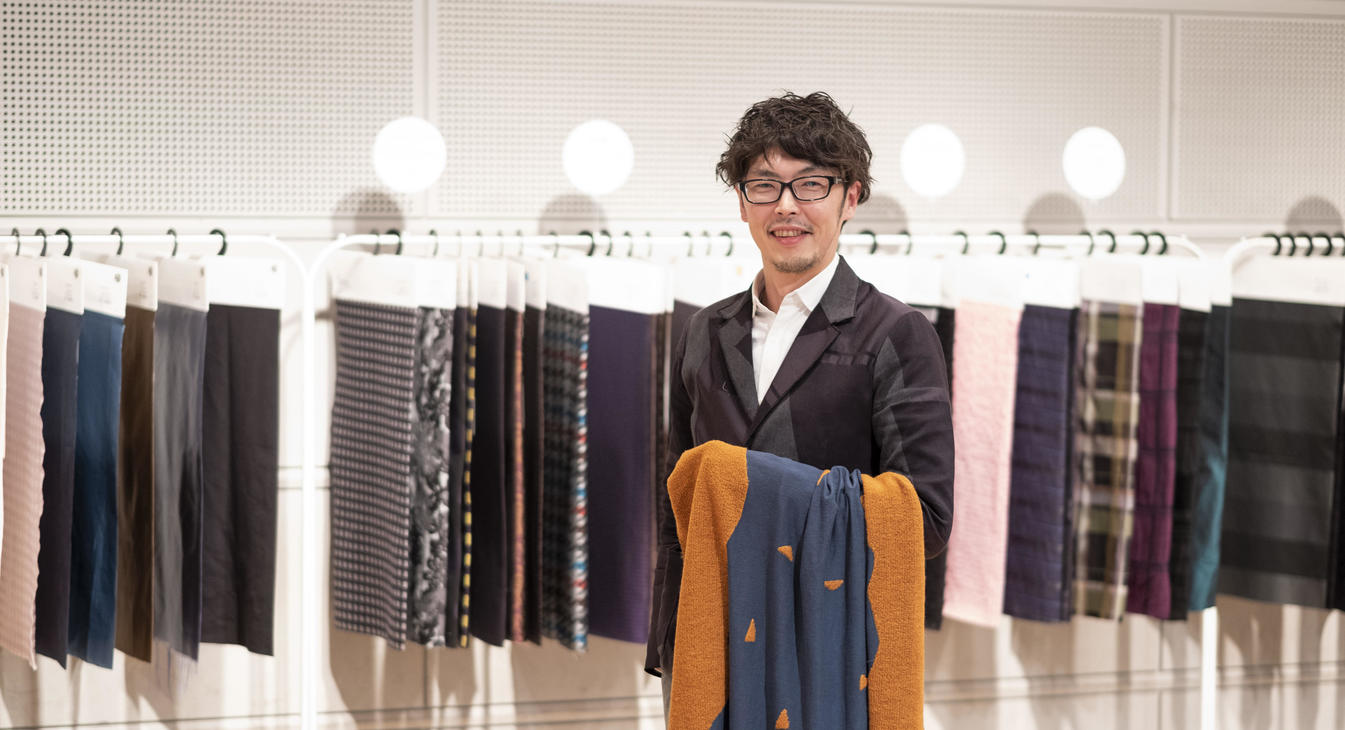 Aobun Textile in the Yonezawa production area in Yamagata Prefecture was founded 140 years ago. We asked Managing Director Kentaro Suzuki, who is in charge of the company's textile design as planning and sales manager, about his thoughts on the production area and the future of the textile industry.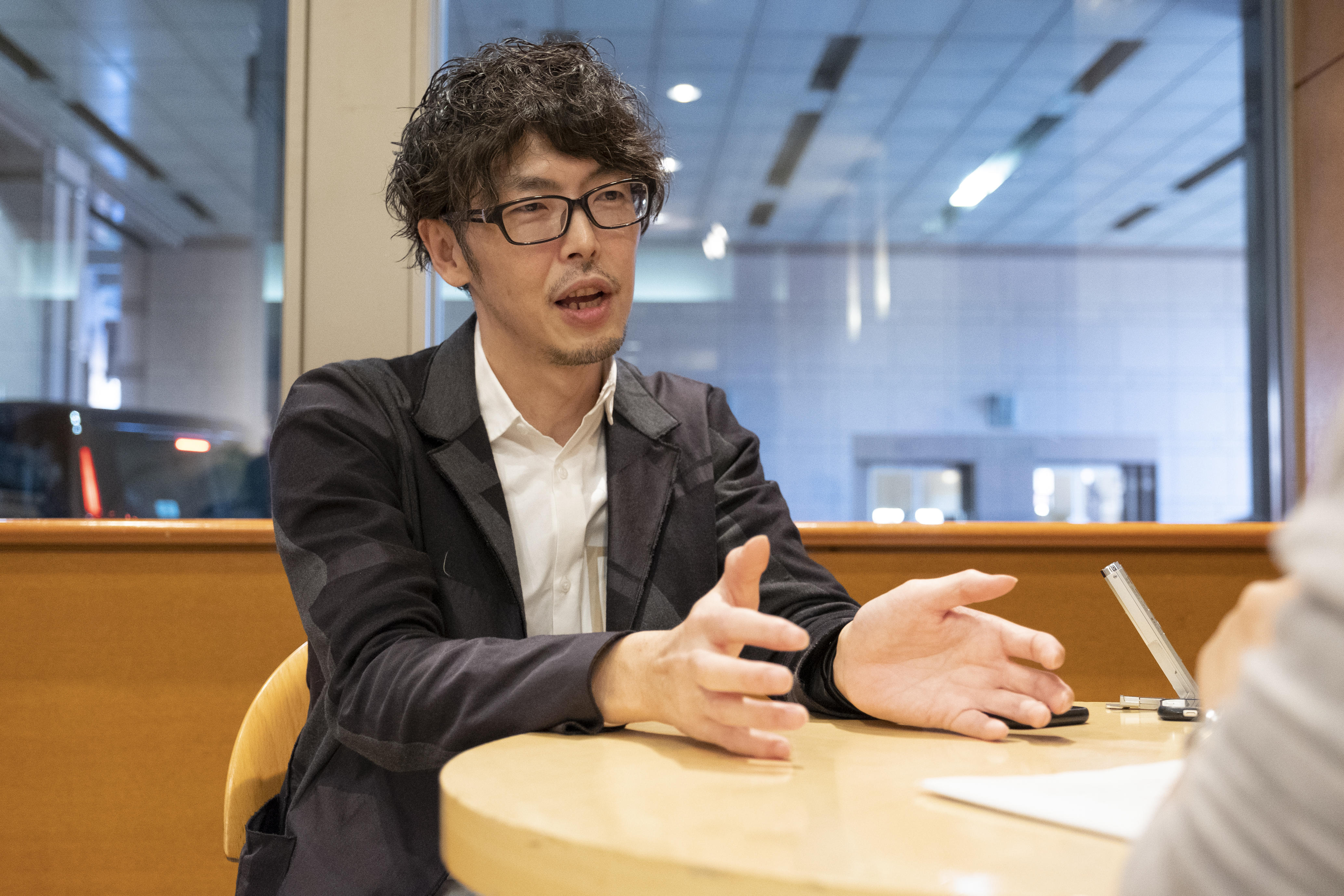 It's essential to communicate outward and not be passiveAobun Textile was founded in 1877, so we celebrated our 140th anniversary last year. It started as a draper, but switched to fabrics for women's clothes around 1965 and that's how it's been since. We have two in-house plants: one for weaving and one for circular knitting. It seems that it is quite unusual to do both in one company, both in Japan and globally. Weaving mainly uses long fibers and circular knitting short fibers, so we work with a diverse range of threads, and our products are used primarily in the area of fashion and formal clothes.
We have an exhibition in Tokyo twice a year, and present fabrics that we've made based on trend information from overseas study tours. That's 100 items for spring/summer and 100 items for fall/winter. It's a real struggle every time. Unlike in the past, nowadays you can't run a business by just passively producing what you're asked to make. It's important for us to communicate outward, and in fact, we get a lot of business recently by asking customers about their preferences and requests based on the patterns we have on display.
We've also participated six times in the Japan Pavilion booth at the international fashion material trade fair Milano Unica. We've learned a lot there. What people abroad expect from Japan and how tough business is overseas. As Japan's population continues to shrink, we have no choice but to pay attention to the world outside. We've started strategizing and preparing for that.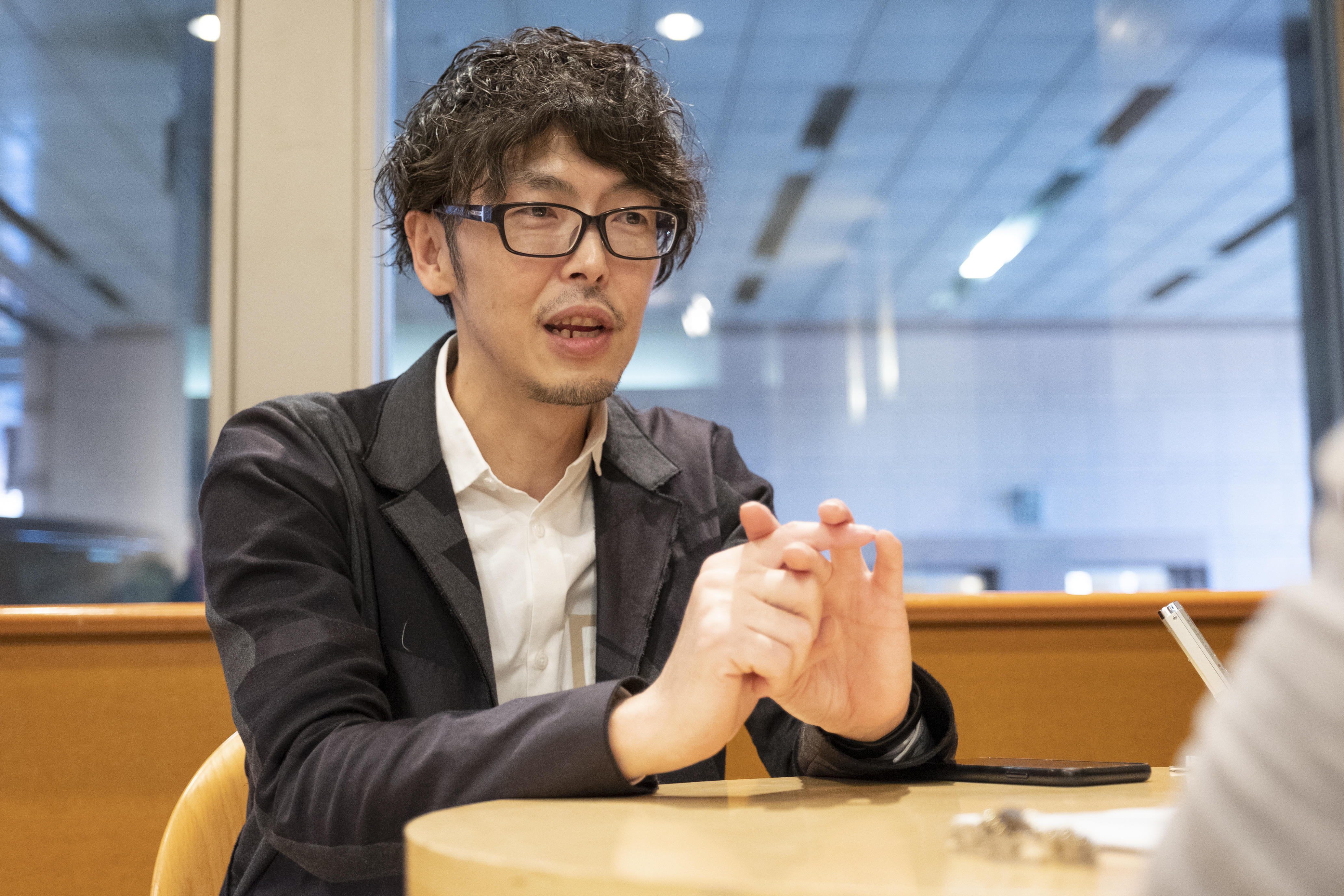 Rising to the production area's aging problem Some years back, a group of older workers retired around the same time and we took the chance to hire a batch of younger people. As a result, our average employee age is 40, which is young for a weaver. They might lack experience, but I think the climate in the company and the atmosphere on the floor is good, and communication is smooth. At our company, we've banned the old-fashioned tradesman mentality of "see a technique and steal it," instead making sure that those who know properly teach others. Conversely, there's a lot a veteran can learn from a youngster as well, and there's something pleasant about conversations between employees who could be parent and child. It's happened that veterans accept difficult tasks, saying "I'll give it a try," when asked by a younger colleague, even though they would've refused to do it if I were the one asking. I'm convinced things like that will add up and help develop the company. We need both young energy and experienced competency, and I want there to be mutual respect between the two.
The company's been rejuvenated, but we're facing a big challenge called "aging subcontractors." A number of fine manual procedures are required before a fabric is finished, and until now, most of those were outsourced. However, the people we've been engaging are retiring soon. Since most of them don't have any successors, they are forced to close down. They can't go on even if they want to. Without them, makers like our company can't function. That's why we started bringing production in-house so that everything can be done inside the company. Fortunately, we have young workers who volunteer and say "I'll do it," and subcontractors are happy to teach them the techniques. But these are jobs that require a lot of perseverance. For example, the task of tying more than 10,000 threads one by one normally takes three or four days, but a craftsperson in his or her 70s can do it in a day. We urgently need to bring production in, but there are many processes like that. So of course, it's not something we can do in a day or two. I think all we can do is go forward little by little.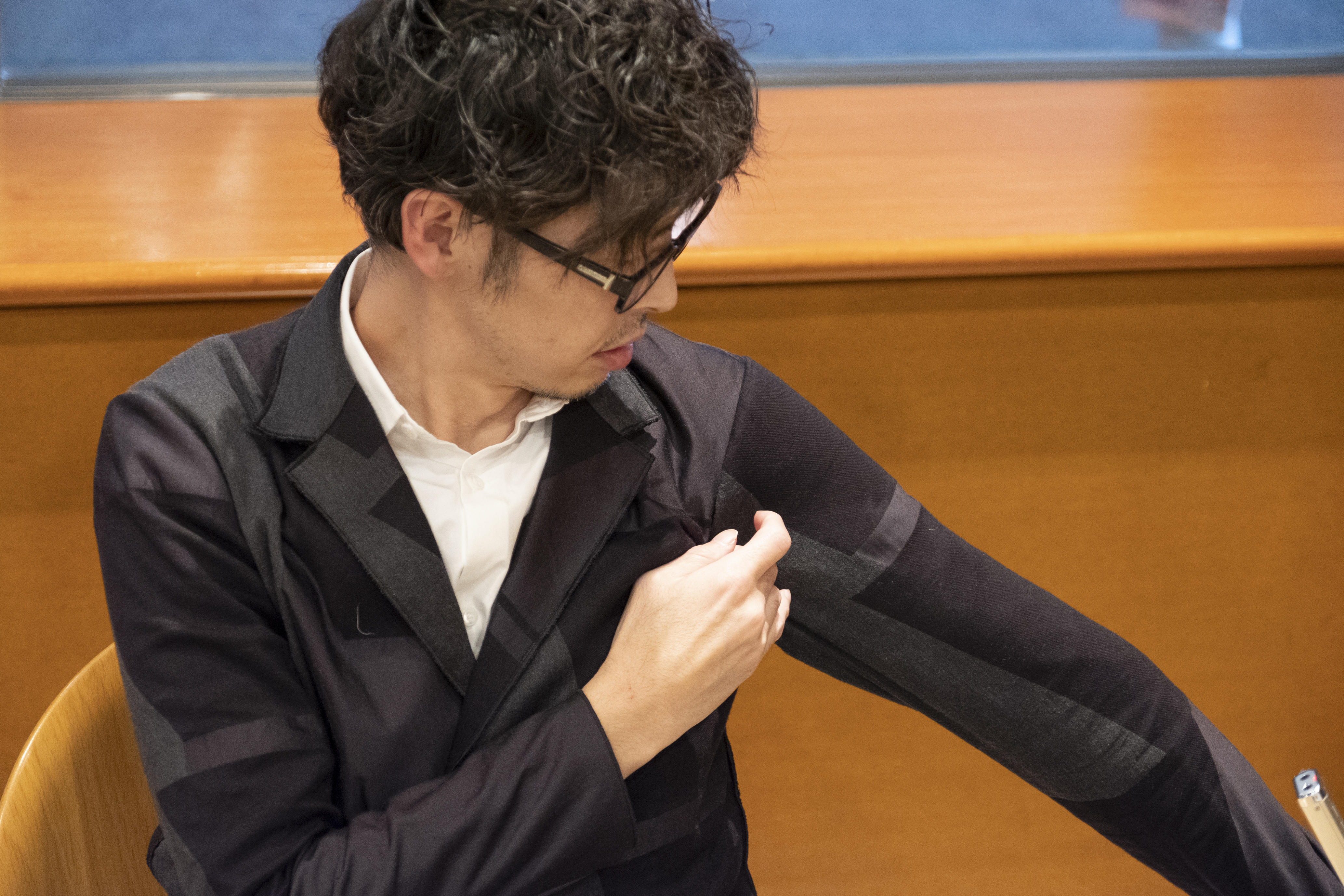 "Branding" for the sake of survivalI feel that it'll be difficult for a company or production area to stay alive in the future simply by selling fabrics to apparel makers in the form of dry goods (roll) wholesale, like in the past. For example, you know how vegetables have the names and faces of their production areas and farmers on them to emphasize how safe they are? But on fabrics for clothes, all that's written is the final place of sewing, like "Made in Japan" or "Made in China." Basically, the name Yonezawa won't be there. At present, not even Yonezawa residents know where and how the fabrics made here are used. It's so bad I fear the production might disappear if nothing changes. I think "branding" is indispensable if we want to overcome this situation. I want to make the Yonezawa production area more known and call attention to its value as much as possible, using its assets in the form of a long history that goes back to the Edo period as well as advanced techniques and quality. To do that, I don' think it's enough that we make fabrics, but we need to appeal to the consumers directly by getting involved with the products.
The jacket I'm wearing now I designed myself (see photo). It looks like a patchwork, but it's actually a jacquard without seams. It's easier to visualize it when you see it with a shape like this, rather than as just fabric. Preferences in fashion are becoming more diverse now, so I'm thinking that items like this with a bid of character might go down well with those who aren't satisfied with mass-produced clothes.
I want to preserve the production area of Yonezawa. I'm strongly motivated absolutely not to let it disappear in our generation and is driven by an impatience. There are a lot of shy people in Yonezawa whose strong points are not self-advertisement, but that's not a good enough excuse. I think we have no choice but to keep communicating with the world.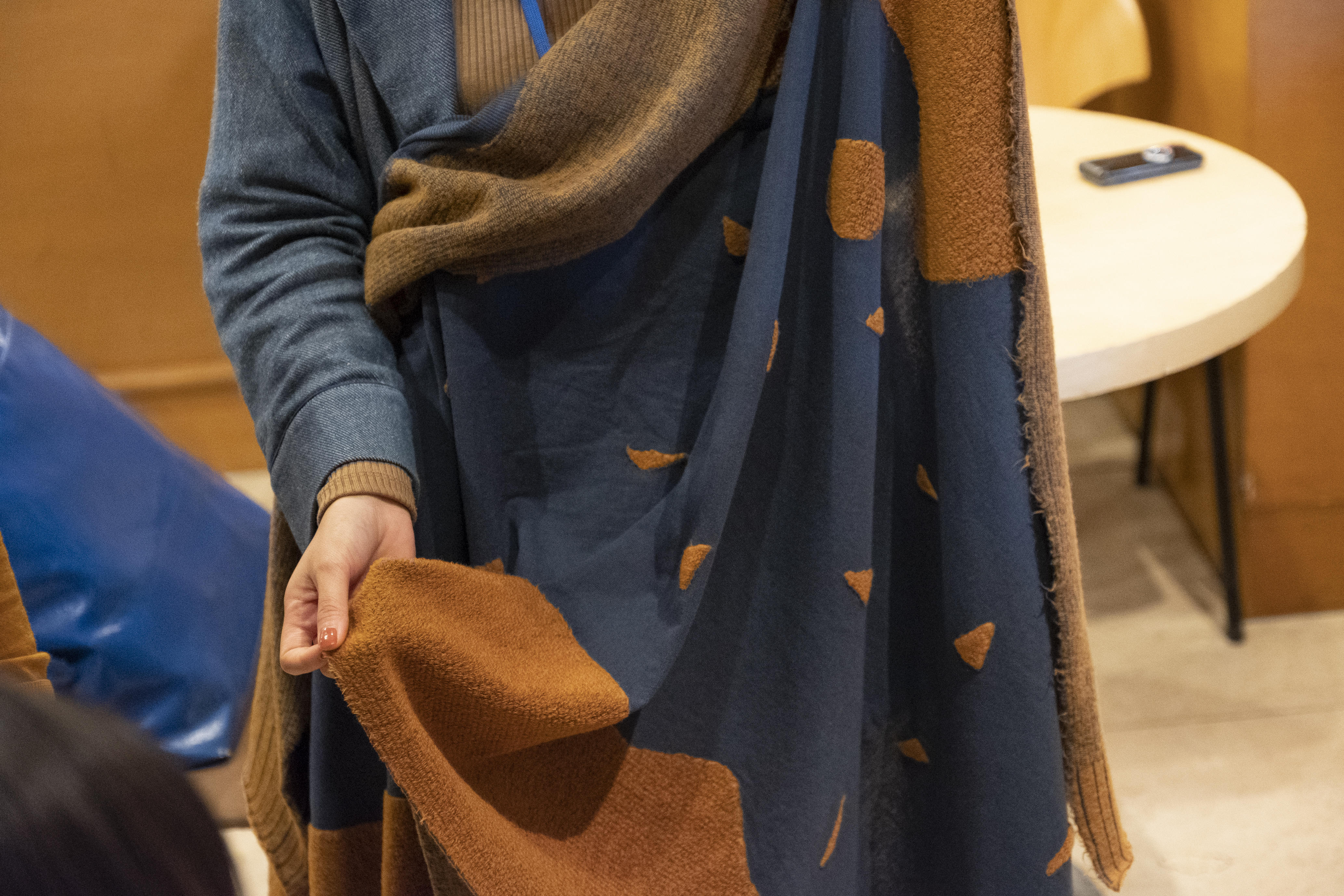 Becoming an attractive business for the futureLast year, someone fresh out of a Tokyo arts university and not from Yamagata joined the company. It's what they call an "I-turn." That person went around to weavers all over Japan looking for a textile job, and then picked us. We were surprised by her resolve to work in a place she has no connection with to do what she wants to do, but we're really grateful to have people coming to production areas with shrinking workforces. She's currently experiencing the floor and learning the basics, but since she's studied hard at the university, she's learning quickly. She's already involved in developing a stole that we're aiming to sell to end users by next fall (see photo). I think she feels what she's doing is worthwhile because she can see the ideas in her head becoming reality so soon.
I should mention that this stole is an experiential item that you can have fun customizing by cutting it with scissors as you like. For example, if you have a parent and child, they could use one part as a scarf for the child and the other as a lap blanket for the mother. In this way, we want to suggest ways of using it too, and so encourage attachment to it. For the sake of this employee and all our motivated young workers, I really have to look beyond what's immediately in front of me and earnestly think about "preparing for the future." I believe that's my mission. I want to think about how we can make this a business that is attractive and hopeful, so that we can keep welcoming new people to work here.
Kentaro Suzuki
Managing Director, Aobun Textile Co., Ltd.
Born in Yonezawa, Yamagata Prefecture in 1976. Joined Aobun Textile in 1997. After gaining experience with the manufacturing of weaving and circular knitting, he was put in charge of planning and sales. Besides making designs for both woven and circular knit textiles, he manages sales to Japanese and overseas brands as well as conducts overseas study tours. Assumed his present position since 2015.