News
Managing Director Osamu Mita at MITASHO speaks about "offering something tailored to the times while pursuing the limitless possibilities of textiles."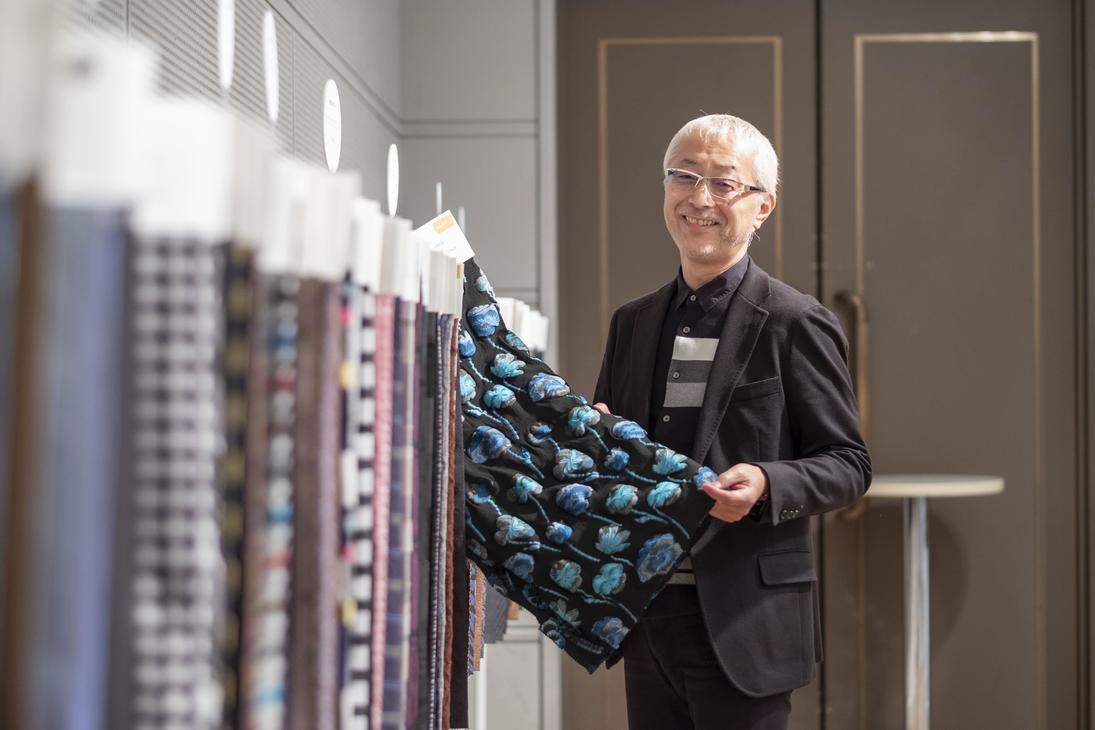 MITASHO is a producer of fabric for clothing in the Kiryu production area in Gunma Prefecture. We interviewed Managing Director Osamu Mita, who also leads the company's Planning and Development Department in his capacity as textile designer.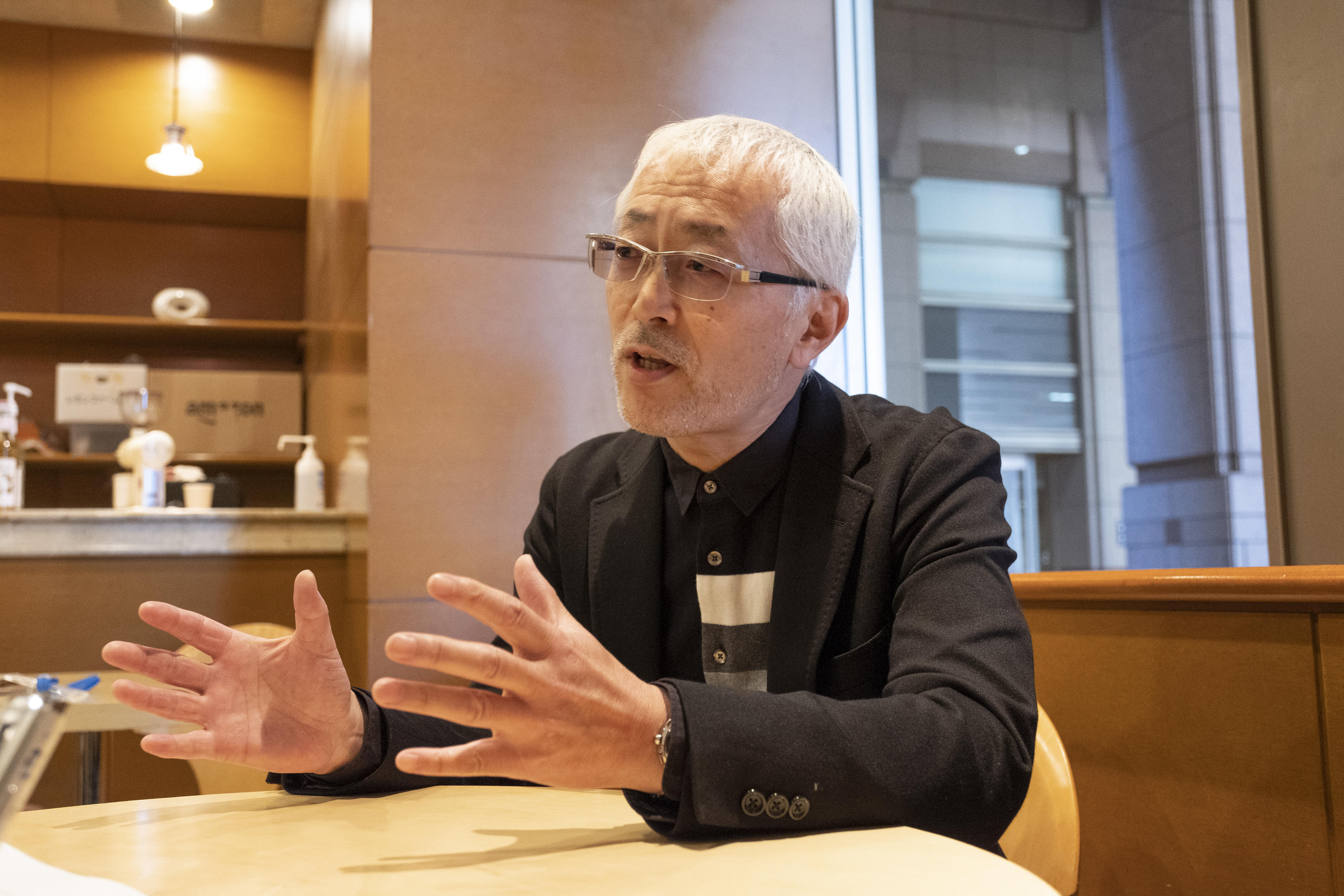 Experiences with fabrics from all over the world through production managementMITASHO was founded by my grandfather and started out as a dyer of rayon yarn in the Kiryu production area in Gunma Prefecture. We later introduced looms and became a weaving shop. Second generation was my father and uncle, and third generation is us. We're three siblings, all boys, and my two older brothers work as president and senior managing director. I'm managing director and in charge of the work in the Planning and Development Department as well as textile design.
Kiryu fabrics have some great assets in the form of multilayer weaves, which are like hollow weaves, and cut jacquard technology. Until about 30 years ago, we exported large quantities of glittering lame matelassé and cut jacquard fabrics to the Middle East and North America, but we currently deal in all kinds of textiles, focusing mainly on the production of women's clothing fabrics for domestic apparel makers, but also fabrics for men's clothes, interior design, and fashion accessories.
Myself, after graduating from university in Tokyo, I was at Yohji Yamamoto's Y's for four years. I never studied textiles at university or vocational school, and jumped straight into it because I love clothes. I was assigned to production management, and that's where I frantically studied sewing and fabrics. I was able to see all kinds of fabrics from Japan and abroad there. I looked at the fabrics that the planning manager brought, thought about how it can be sown, and tried washing the fabric if the physical properties were bad. When I was there, Y's washed pretty much everything, be it wool gabardines or cotton katsuragi cloth. Back then, I had no idea that I'd take over the family business, but being able to experience the user's viewpoint here has really benefitted me as a maker today.

Changing perceptions of the shocking "jacquard" I started working at MITASHO after I left Y's, and was initially so shocked by how old the fabrics we dealt in were. I was astonished by the gap in terms of quality, patterns, designs... Everything was so different from the fabrics I'd seen at Y's.
I thought "This won't work," and decided to make fabrics in my own way with the intention of improving my skills. Luckily, this was right before the bubble burst, our economy was pretty good, and we had the environment, so they let me do what I wanted. Everybody around me was watching over me like "The third son's back from Tokyo and up to something." After about a year, I had accumulated the kind of fabrics that you might have found at Y's. At the time, there was the idea that "jacquard = material for middle-aged women" so we only used plain fabrics, but I soon felt like using the jacquard loom technology we had to the fullest and make fabrics.
As part of this, myself and three other interested persons started a textile study group called Beat of the Cloth (nuno no kodo) in 1993. We were taught by Junichi Arai, one of Japan's greatest textile designers and originally from Kiryu. We also used Arai's contacts to visit production areas here and there, meet with all kinds of people, and learn about materials. We also did an exhibition at the Textile Museum in the Netherlands. I learned so much through these activities; they're my life's fortune.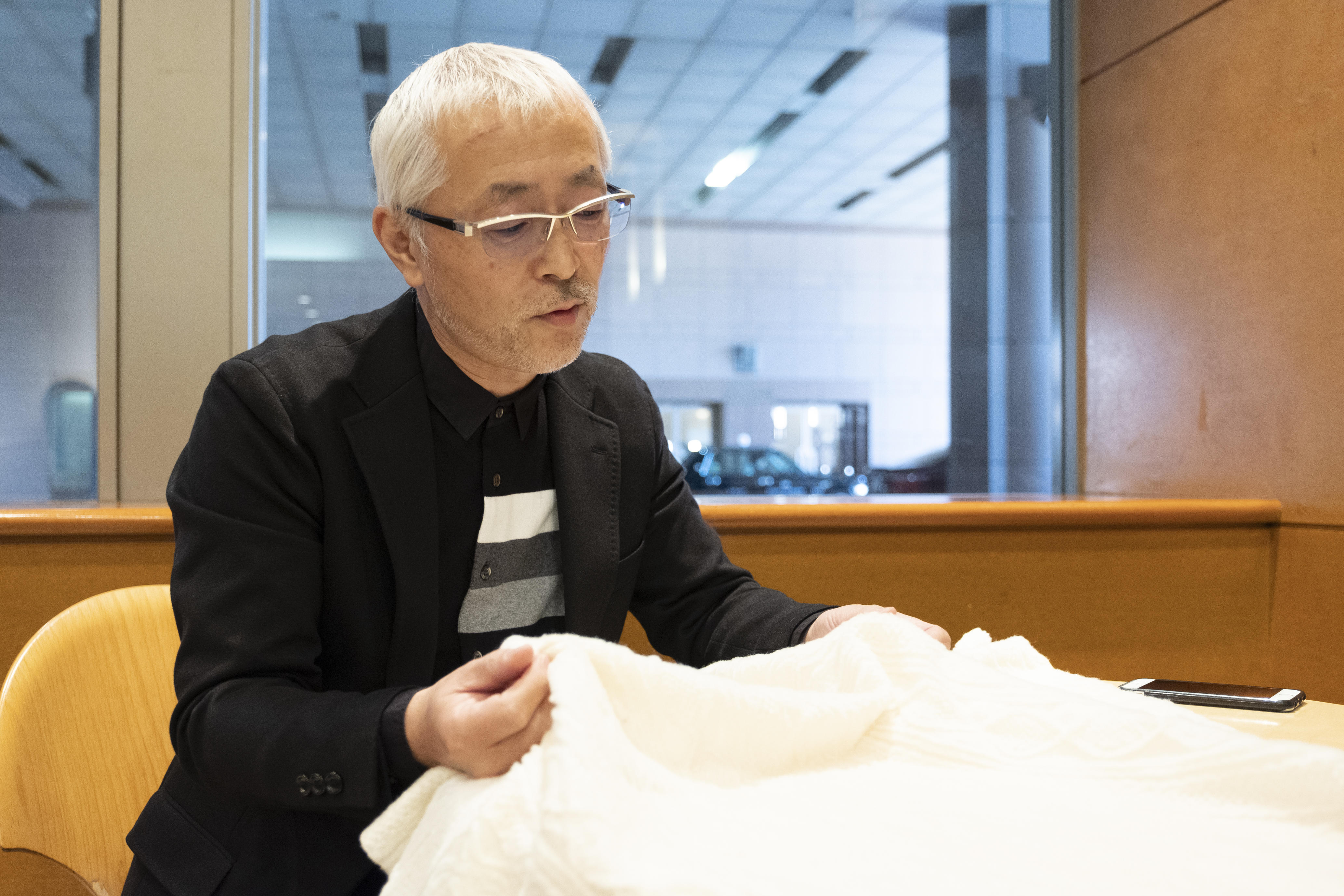 Dealing in wool in Kiryu, the production area of long fibersBeat of the Cloth was originally founded as the Wool Research Society. When it comes to wool, Bishu is the biggest production area in Japan. When we started working with wool in Kiryu, which was a production area for rayon and other long fibers back then, we made a lot of mistakes because of its shrinking property. When I had just joined MITASHO, I was even told off by my brothers that "Don't get involved with wool. It's difficult, so you'll waste your time." Yet, I always felt I wanted to do something about that. Thanks to our studies in Beat of the Cloth, we managed to overcome that and we're actively dealing in wool as one of MITASHO's leading products to this day. We have customers who keep coming back for many years and we even built an in-house wool scouring plant. For example, this isle-patterned fabric (see photo) is frequently used for wool knit sweaters. But this isn't knitting, it's a fiber textile, jacquard weaving. The pattern is weaved so that it becomes raised in three dimensions once washed. The material is fine Bemberg vertically and wool horizontally. You can't get this kind of relief with 100% wool, and it's thin and lightweight as well. Bemberg is easy to use, so it can play the leading part or an excellent supporting role in situations like this. One of MITASHO's greatest strengths today is that we can make fabrics like this from start to finish in-house.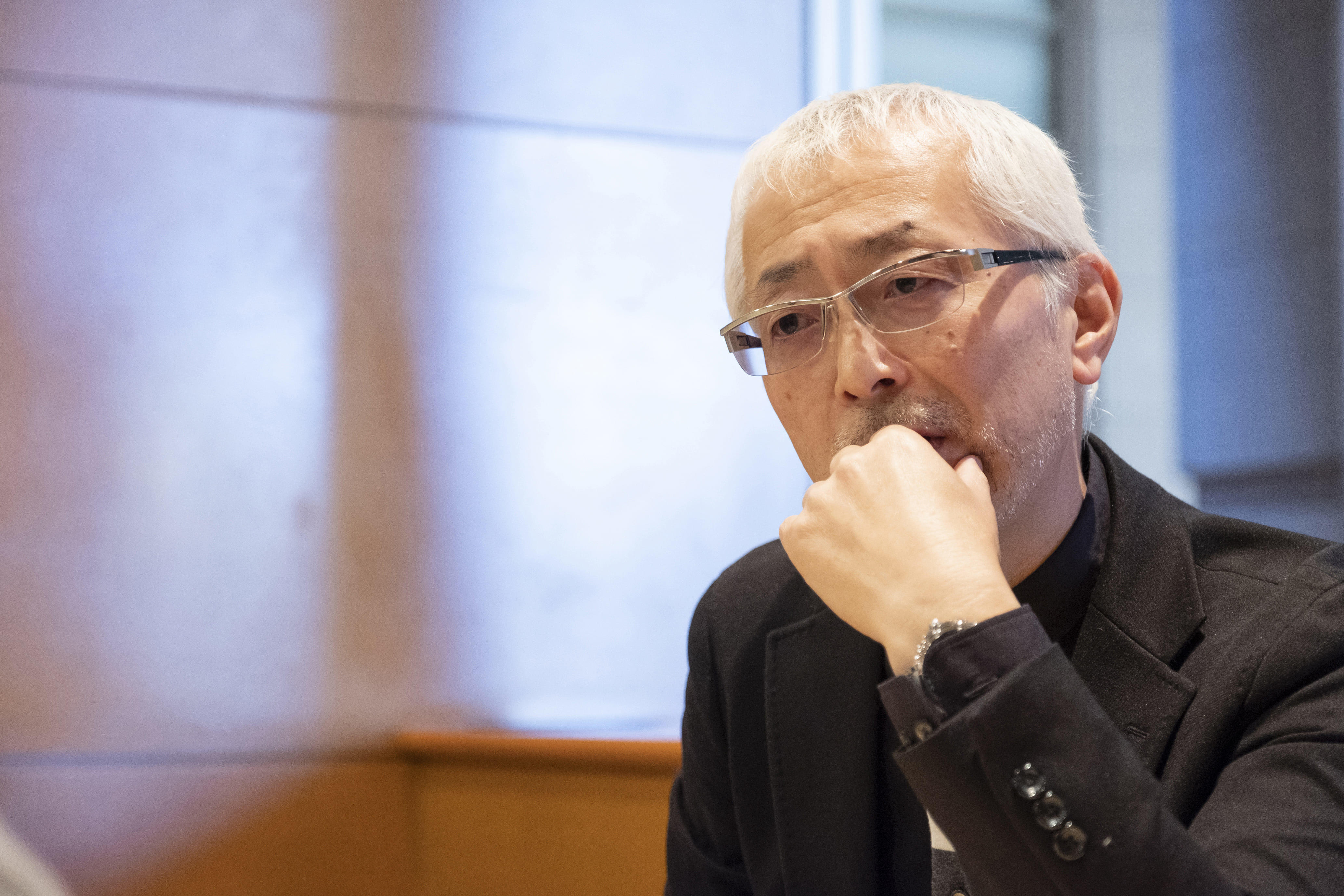 Inspired by overseas clients and young employeesIn 1998, there was a special exhibition at MoMA (Museum of Modern Art, New York) that focused on Japanese textiles, which gathered textiles from production areas all over Japan as well as works by Japanese designers. Arai was deeply involved in this too, and I had the opportunity to exhibit. Moreover, MoMA made a request saying "We'd like something to sell in the museum shop that's connected with the exhibition," so I made a blanket. It had a handmade feel using 100% wool as well as multilayer weave and cut jacquard technology, and it sold quite well. I've had a relationship with MoMA throughout the 20 years since then, and still suggest and provide new designs every year. When working with people from abroad, you notice good things about Japan that you don't normally think about, and that can become an inspiration for design. For example, I'm often inspired by shoji paper sliding doors, fusuma sliding screens, and other aspects of Japanese architecture, or get ideas from Japanese gardens.
Textiles are exceedingly simple things made from vertical and horizontal threads, but I feel there's so much more to do with them. The threads' type, thickness, density, style of weaving, treatment... If we include jacquard, the possibilities become even more extensive. I've recently come to think that it might be my mission to continue offering something tailored to the times while pursuing those limitless possibilities. We've got young people working in the company as well, and I'm stimulated by their creativity and sense, so I want to keep trying new things and pass it on to the next generation.
Osamu Mita
Managing Director / Textile Designer at MITASHO Born in 1963. Graduated from Kokugakuin University in 1987, and started working at Y's. Joined MITASHO in 1991. Has worked exclusively as a textile designer since then. Awarded the Special Recognition Award at the Tokyo Creation Festival textile design exhibition in 1996. Exhibited at Structure and Surface: Contemporary Japanese Textiles at the MoMA in 1998. Launched The Ginza by SetaI chiro/Mita Osamu in 2003. Collaborated with clothes designer Kozue Hibino at Creative Japan: Expo 2005 Aichi. A blanket designed by Osamu Mita was shown in the NHK program Ippin in 2014.