News
Satoshi Miyata, President of Miyata WF Co., Ltd. speaks about how a broad product development range and development capabilities drive the Bishu production area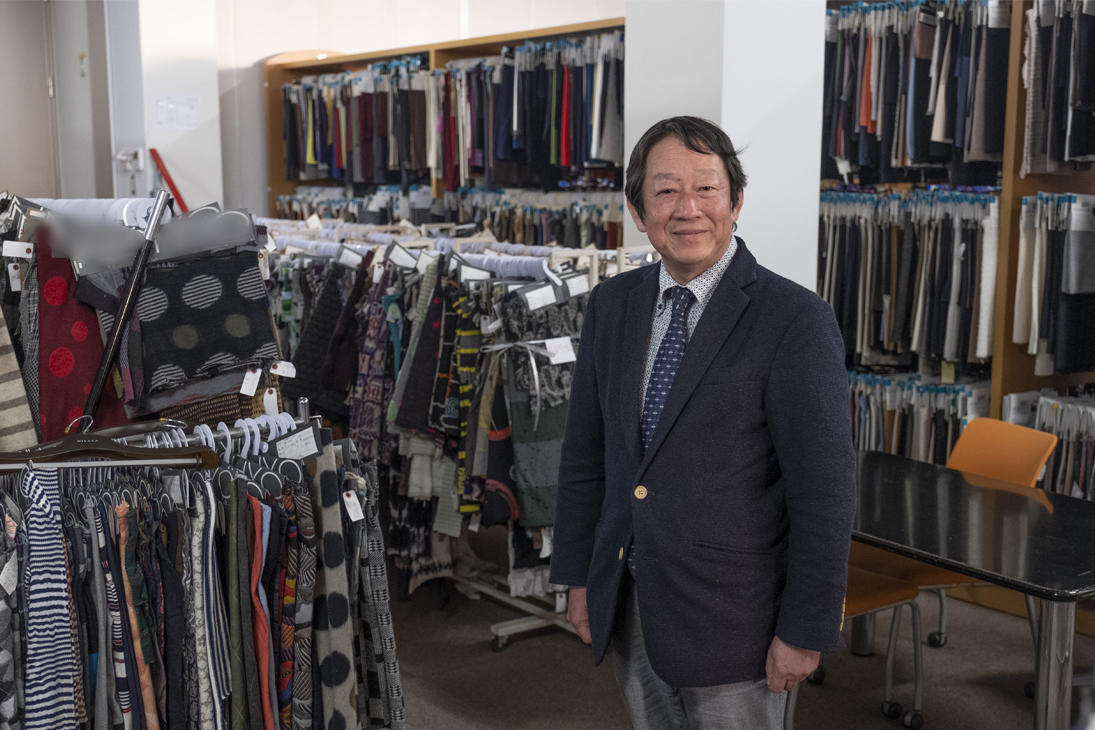 Miyata WF is located in the Bishu production area, Ichinomiya City in Aichi Prefecture. We asked the company's president Miyata about his thoughts on manufacturing and the production area.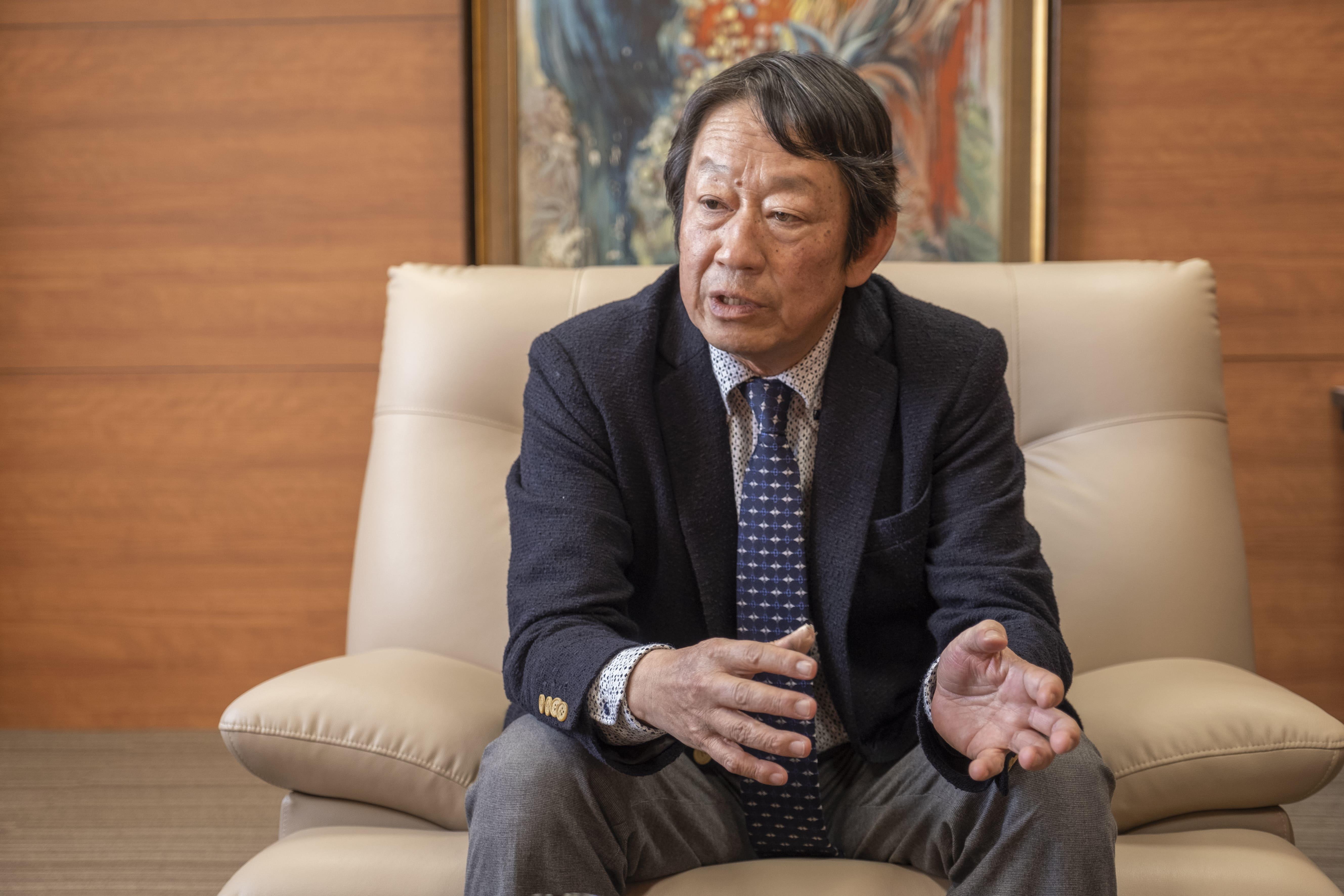 Attempting to create a production area unique in the worldMiyata WF was founded by my father in 1954. As indicated by the company name, we initially dealt in woolen fabrics, but circular knitting machines were introduced in 1963 and we started making jersey fabrics. Jersey remains our mainstay today, and our factory has 8-46-gauge single knitting machines and 8-40-gauge double knitting machines. We also have more than 40 types that can do velour cuts, borders, and transfers, so we have the capacity to make a wide range of items, from outerwear and innerwear to sports clothes and industrial materials.
Our manufacturing generally fall in one of two categories: development led by Planning Office members for an exhibition and manufacturing together with our salespeople who have collected specific requests from trading firms and apparel retail customers. We frequently rearrange samples presented at exhibitions according to customer needs as well. We've participated in the Bemberg Outerwear Exhibition from the get-go, and have been working with Asahi Kasei for more than 20 years now. We always conduct discussions during development, and attempt new things every time, so that we can present something to the world that makes the most of the features of Bemberg as well as the features of our fabric manufacturing. We've tried so many different things that I feel there's no material we haven't tried. Recently, we suggested a mixed yarn of environment-friendly cotton BCI (Better Cotton Initiative) and Bemberg, and we're mass-producing it.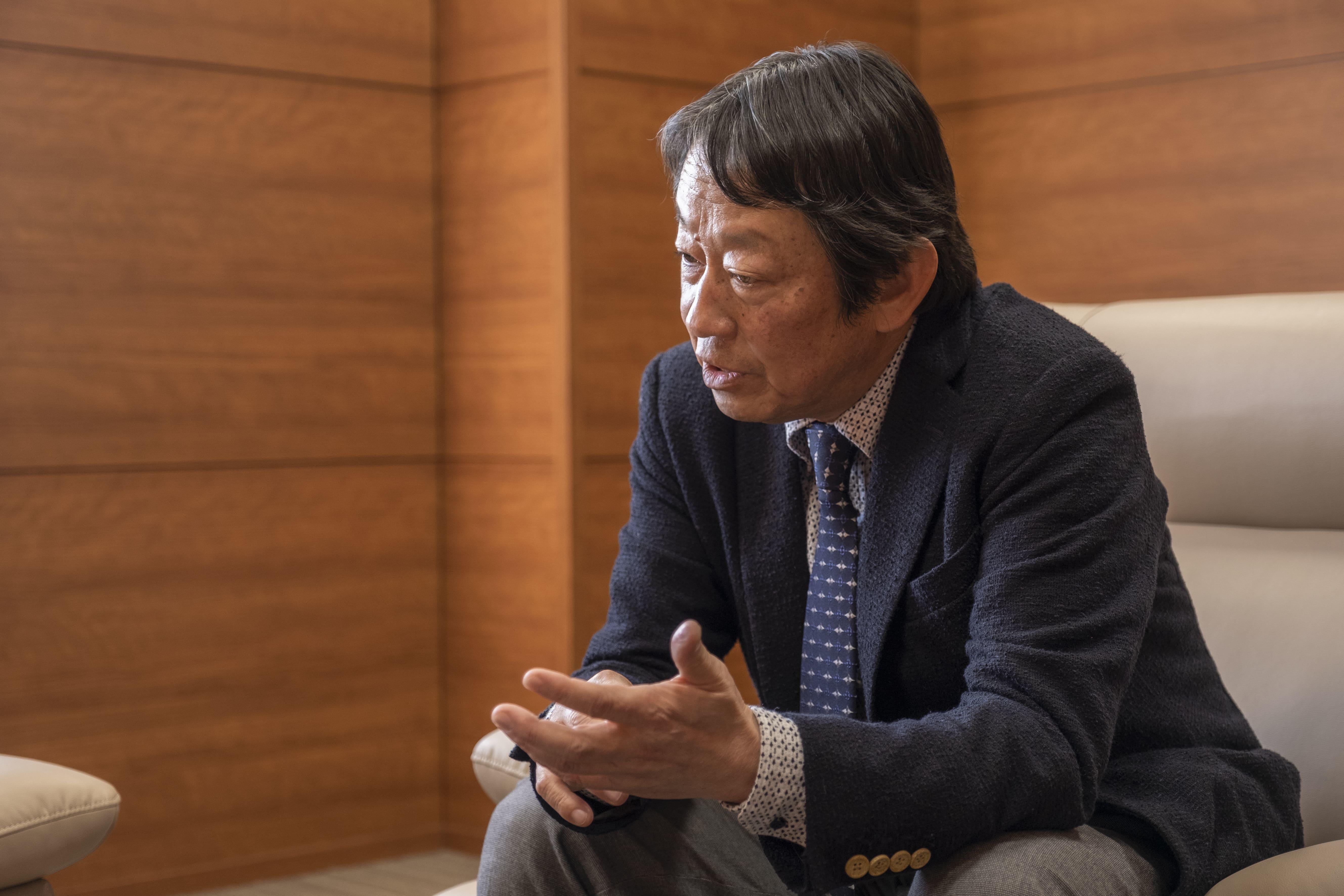 Expanding the business broadly at home and abroad We're very fortunate to currently be receiving a broad range of orders both in Japan and abroad, and we're getting good reviews. In 2016, items using fabrics from our company were awarded in two categories, the Dress-up Award and the Creative Award, at the J∞QUALITY AWARD of the Japanese Fashion Industry Council. The Dress-up Award was for a lady's coat, and we provided a fabric made of 100% wool and polyester pile with nap-raising and compression. The Creative Award was a men's jacket, using cotton and Japanese washi raschel. There's a demand for washi paper especially abroad, so it's currently one of our staple materials.
We've been exhibiting at the semiannual fashion material trade fair Premiere Vision in Paris since 2007, which has led to an increase in jobs outside of Japan. At present, about 40% of our products are consumed abroad and we're doing business with several world-famous brands. When working with people outside Japan, I always make sure to go there. We're dealing with a variety of countries, like the United States, Italy, Germany, and China, and the response obviously differs depending on country and region, so I think we really need to get much more used to meeting with people from other countries. One of our fabrics was used for the official jackets of the Japanese team at the international games in London in 2012. It was a stretchy jersey material, and there were basically no wrinkles on the athletes' jackets when they got off the plane. The athletes told us that "it felt comfortable to wear," and we got favorable reviews. We were quite excited at the company when this happened.

Becoming company that thinks about the environment and the future Interest in sustainability and the environment has grown considerably in Japan too in recent times, and customers from abroad have a really high awareness as one might expect. For example, many of them have conditions like "eco-friendly materials" and "ethical products" when doing business, or might even specify materials like "non-mulesed wool" and "BCI cotton." We constantly talk about these kinds of things at the company, so the awareness of our employees is naturally going up.
We're currently donning the slogan "Becoming a company that thinks about the environment and the future," and are making efforts to promote environmental preservation and sustainability across the board. We wanted to start by doing what we can, so we took the paper tubes and vinyl, which we previously had disposed of at the dyer's, and commissioned professionals to collect and recycle it. What we want to do is gradually implement eco initiatives within our capacity, so that we one day can proudly call ourselves "a company that thinks about the environment and the future."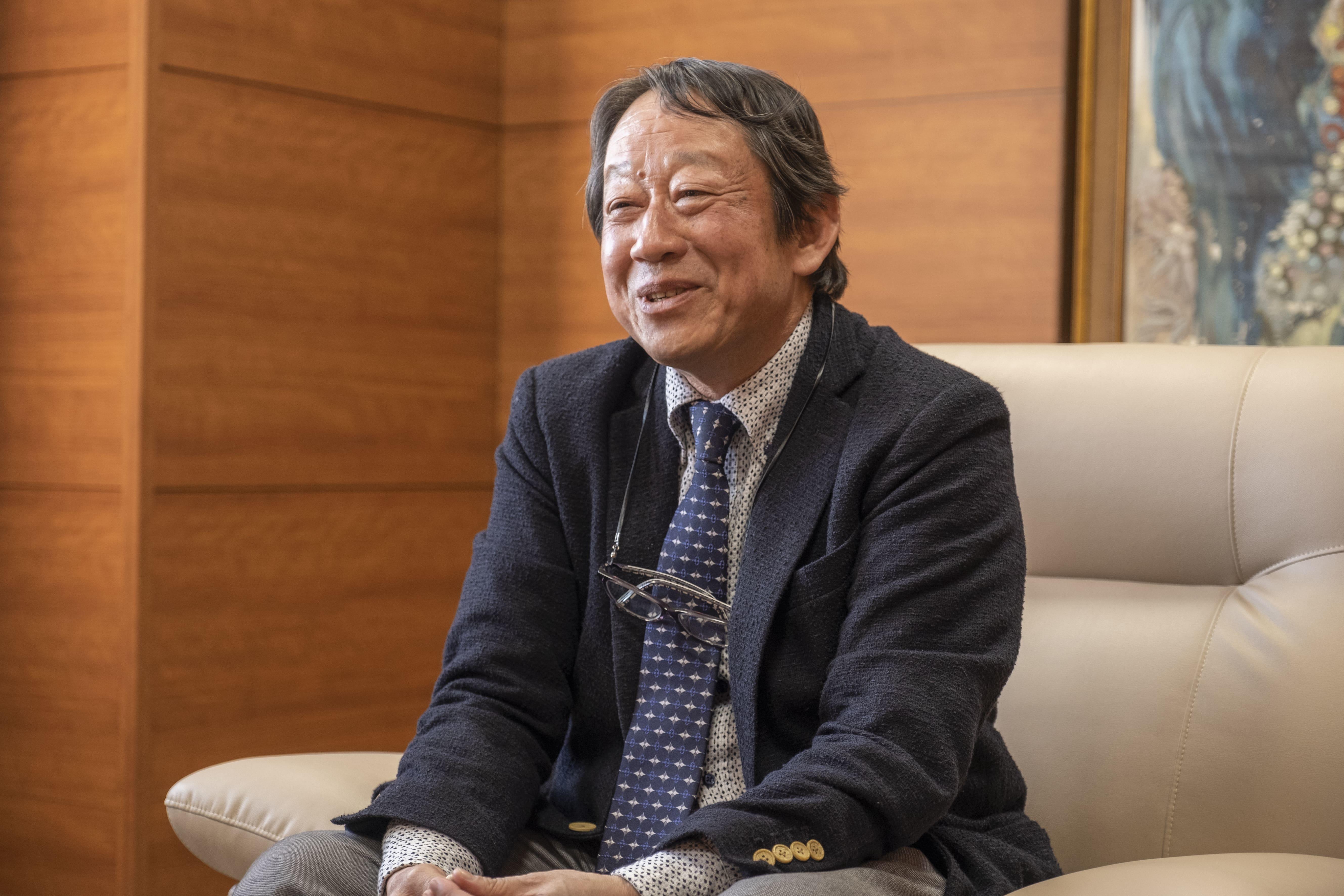 Establishing "the town of textiles" in the local areaThe textile business necessitates a number of highly intricate processes, such as spinning, twining, stopping, and in our case, knitting, weaving, raschel processing, and dyeing. In the Bishu production area, there's a company specializing in each of these processes, and I think this concentration of so many things in one area puts us on the same levels as the centers in Italy. To be frank, I think the value you get out of clothes is too low when considering how many people are involved in the manufacturing, so that's something I hope can be corrected in the near future. Many places are going out of business and things aren't getting easier, so we can't go about things as we've done in the past but have to offer something additional. The companies that are left will work together and actively engage in development and commercialization. Also, Ichinomiya City is called "the town of textiles," but I'm sad to say that the people who live here are seldom aware of what kind of fabrics are actually made here and what they are used for. So as a way to contribute to the community, we open our factory to the public once a year, and organize a workshop using our fabrics. We had many people coming this year too and it was really successful. We also visit the cultural festivals of local high schools and give talks about textiles. Moreover, we also have an initiative with the slogan "Let's wear Ichinomiya" where locals can try on clothes from Ichinomiya fabrics. We're making the uniforms for local companies, making custom-made clothes for women with fabrics used by famous brands, and this men's jacket I'm wearing now was also made-to-order. Considering the quality of the fabrics, we supply all of these at extremely good value. Our company was born here and has remained here, so we want to do what we can to give back to the production area, and want to continue doing activities so that "Ichinomiya = the town of textiles" becomes established among local residents.
Satoshi Miyata
President and Representative Director, Miyata WF Co., Ltd.
Born in Ichinomiya City, Aichi Prefecture in 1955. Graduated from Ritsumeikan University in 1978. Started working at Miyata WF Co., Ltd. in the same year. Current position held since 2002.