News
Information about Lakmé Fashion Week Festive 2020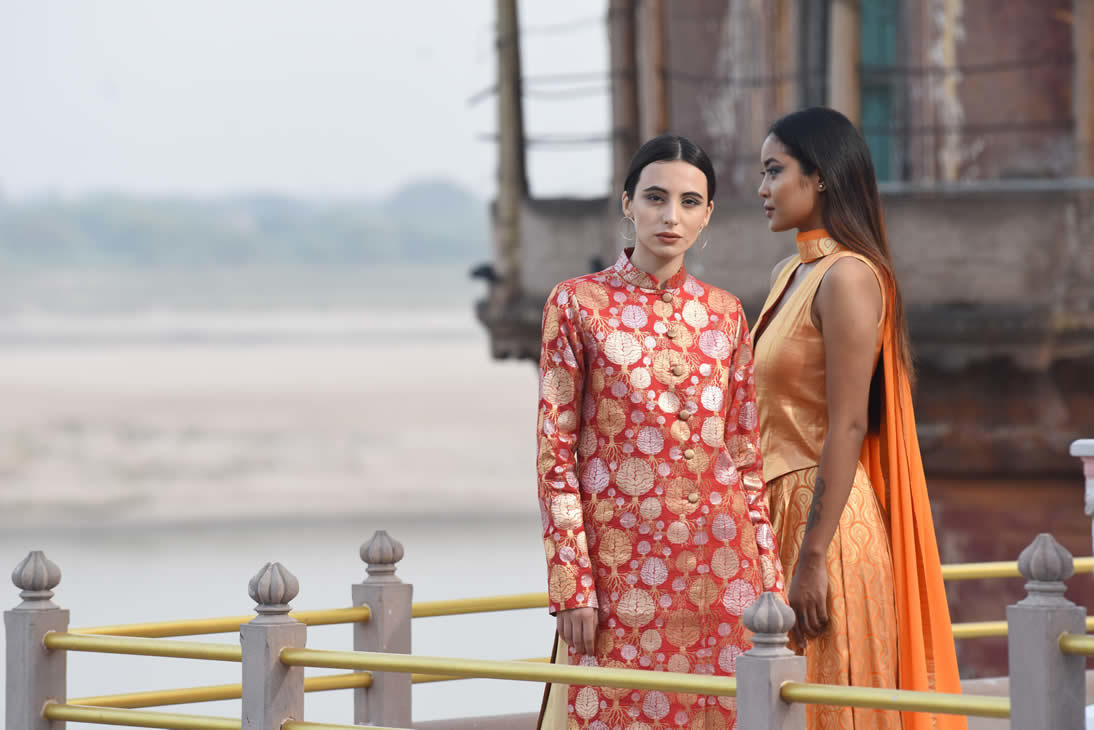 We re-announce our participation in Lakmé Fashion Week, Sustainable Fashion Day on 22th October as a collaboration between Bemberg and an Indian designer, Hemang Agrawal.


We would now like to inform you about the collection under the theme "Tattva". The "Tattva" collection from the label HEMANG AGRAWAL takes inspiration from the Indian mantra of Sarva-Mangalam, which connotes harmony & tranquility between the twelve elements of the universe. The elements as per Indian scriptures are Bhoomi, (earth) Udaka (water), Agni(fire), Vayu(air/wind), Gagan(sky), Surya(sun), Chandra(moon), Jagat(world), Jeeva(life), Deha(body), Mano(mind) & Aatma (soul).

Twenty-four textiles, representing these elements have been specially crafted on the label's customized looms in Benares, using the traditional brocade weaving techniques such as tanchui, dampach, vaskat, phekuwaan & katarwaan. With a generous use of custom-made silver & gold metallic yarns for the supplementary weft, all the base fabric structures have been woven using Bemberg yarn from the Asahi Kasei Corporation, Japan which is produced using sustainable manufacturing processes. Even the lining fabrics of the garments are specially designed Bemberg textiles. The collection does not make use of any readily available fabric.


The color-palette, which graduates from neutrals & earthy tones to bright festive colors, is derived from the twelve elements itself.


The collection comprises of 36 ensembles & is designed as a trans-seasonal collection. The women's-wear silhouettes range from western evening dresses, jackets, coordinates of tops, skirts & trousers to Indian festive silhouettes such as lehngas & sarees. The collection also includes Menswear, which is a first time for the Label.


We hope you have already registered for the digital show. If not please register yourself so that you don't miss this golden opportunity of witnessing this show from your place of comfort.


time: 22th October, 18:00 IST starts.
registration as guest: https://register.lakmefashionweek.co.in/guest