At Pitti Uomo, Bemberg™ by Asahi Kasei celebrates the new year exploring the company's 90 years anniversary and journey. In Florence, Bemberg™ past and present are linked by style: on display are key historic garments worn by icons such as J.F. Kennedy belonging to historic Roman Sartoria Litrico together with Bemberg ™ new visionary claim "Crafted Elegance ".
Florence, January 2022 - 90 decades of experience in creating responsible beauty with outstanding performances are quite a milestone for Bemberg™ by Asahi Kasei.
On January 11th, Bemberg™ will be at Pitti Uomo 101 featuring an exclusive collaboration with Luca Litrico, head of the Roman historic Sartoria Litrico, founded by his uncle Angelo Litrico in 1951. He became famous for crafting the highest-quality suits for all the most important men of Dolce Vita era, from Richard Burton to Marcello Mastroianni. Its historic relevance has even been recognized by the Ministry of Cultural Heritage, thanks to its archive composed of hundreds of photos and sketches signed by Angelo Litrico himself. For this occasion, Bemberg™ will showcase four historic suits wore by true style arbiters a such as: former US president John F. Kennedy, dolce vita poster-boy Rossano Brazzi, American astronaut James B. Irwin and iconic fashion designer Angelo Litrico. All garments feature stylish linings woven with Bemberg™ fiber disclosing its ductility always in vogue through time. Over the decades, Bemberg™ established heritage in formal lining has expanded into new territories and able to represent also contemporary outerwear styles.

"We are so excited to be back in Florence. Pitti Uomo and Italy are the perfect starting point of our journey through style." says Mr. Koji Hamada, CEO of Asahikasei Fibers Italia, "At our booth visitors can glimpse the link between past and present, our values and chromosomes for the fashion to come."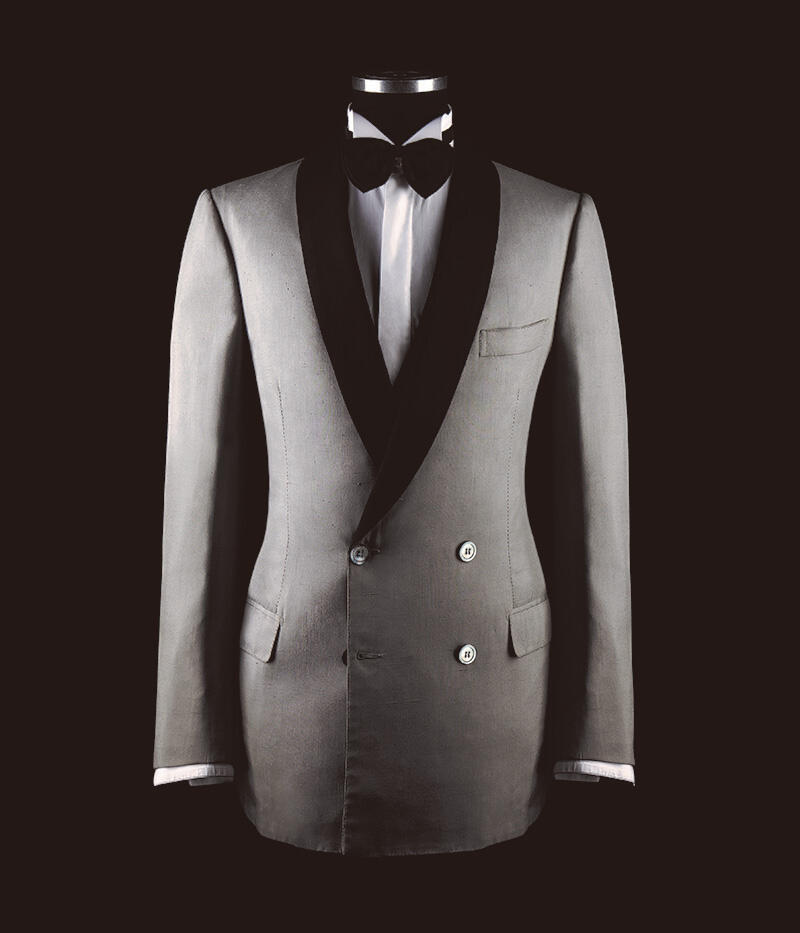 "I am extremely pleased to be able to show these works of art, fruit of the mastery and expertise of my uncle Angelo Litrico" said Luca Litrico, CEO and owner of Sartoria Litrico. "The partnership with Bemberg™ has been going on for decades now, and I am hopeful that it will continue for a very long time".

Bemberg™ vision is centred around contemporary beauty, and uniqueness - the fibre manufacturing is exclusively taking place in Nobeoka, where its closed- loop circular economy production approach together its transparent and traceable processes are able to guarantee the responsible certified values.

Bemberg™ by Asahi Kasei will unveil the second chapter of its journey at Première Vision in Paris with an exhibition where visitors will be able to explore the fashion world, from India to Japan, through fabrics and style of today and tomorrow.

Stay tuned.
About C.L.A.S.S. (Creativity Lifestyle and Sustainable Synergy) leading the way since 2007, a unique multi-platform HUB based in Milan specialized in integrating a new generation of eco values into your fashion and home product and company. These new values are needed to speak to a new, smarter and contemporary conscience consumer. C.L.A.S.S., founded by Giusy Bettoni, introduces a new way of design thinking that represents a shift in culture, which enables your business to be competitive and socially innovative.