News
Bemberg™ by Asahi Kasei embraces UNESCO's Blue Friday initiative and announces the achievement of the OK biodegradable MARINE certification
Asahi Kasei Fibers Italia participated in Blue Friday, a two-day event held in Venice, Italy, from November 25th. This event was organized by the UNESCO Intergovernmental Oceanographic Commission (IOC) and small and medium brands to bring positive change to the mass consumerism of Black Friday, which has now become a global event.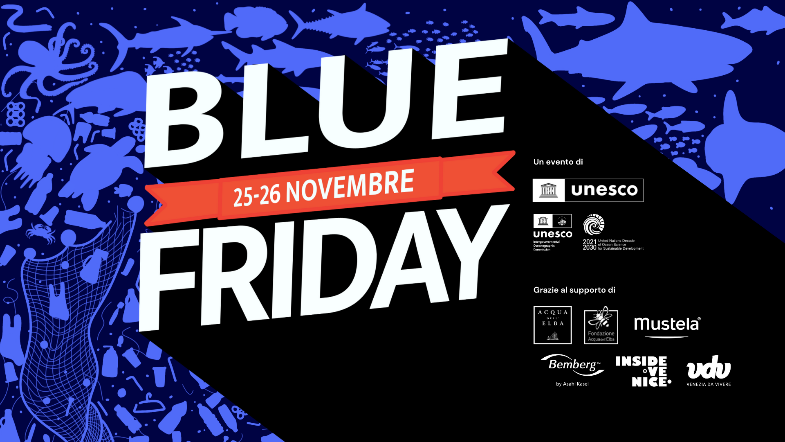 "The famous Black Friday of 1929 was perhaps one of the earliest warnings of the unbridled and unchecked growth of consumerism. Almost a century later, however, Black Friday has become a global compulsive consumption occasion." Comments Ettore Pellegrini, Marketing & Sales Manager of Asahi Kasei Fibers Italy. "It is from this paradox that UNESCO's Intergovernmental Oceanographic Commission (IOC) launches Blue Friday, the Sea-friendly alternative to Black Friday with the mission to safeguard and regenerate the Mediterranean Sea through Ocean Education initiatives."

A leading company in the development and production of high-tech yarns with sustainable DNA, Bemberg™ by Asahi Kasei joins Blue Friday, the two-day event between panels on entrepreneurship, fashion and blue finance and cultural activities held at Palazzo Zorzi, Venice, Nov. 25 and 26. "We believe it's the perfect context to support valuable fashion in which we have always believed and invested, which certainly does not coincide with the attitude of excessive consumerism exemplified by Black Friday."

During Blue Friday concrete solutions to the issues that threaten the health of the ocean will be presented, and at the same time to raise awareness of critical and conscious consumption.

It is in this prestigious context that Bemberg™ announces that it has obtained the OK biodegradable MARINE certification, which guarantees the biodegradability of its products even in the marine environment, as certified by TÜV AUSTRIA. After confirming 100 percent biodegradability in soil without release of any toxic residue, the new certification is a real solution to the problem of microplastics in water.

"Since 1931 Bemberg™ by Asahi Kasei has been committed to responsible innovation and strongly believes that fashion should be beautiful, innovative and at the same time aware of its impact and take action to reduce it," concludes Ettore Pellegrini. "With Blue Friday we have started a new chapter in our sustainability journey."
Indeed, the fiber comes with a circular economy footprint obtained from cotton linters through a closed-loop process. Bemberg™ also ensures certified sustainability credentials through its transparent and traceable approach.