News
We launched the revamped "Bemberg™ official site for India"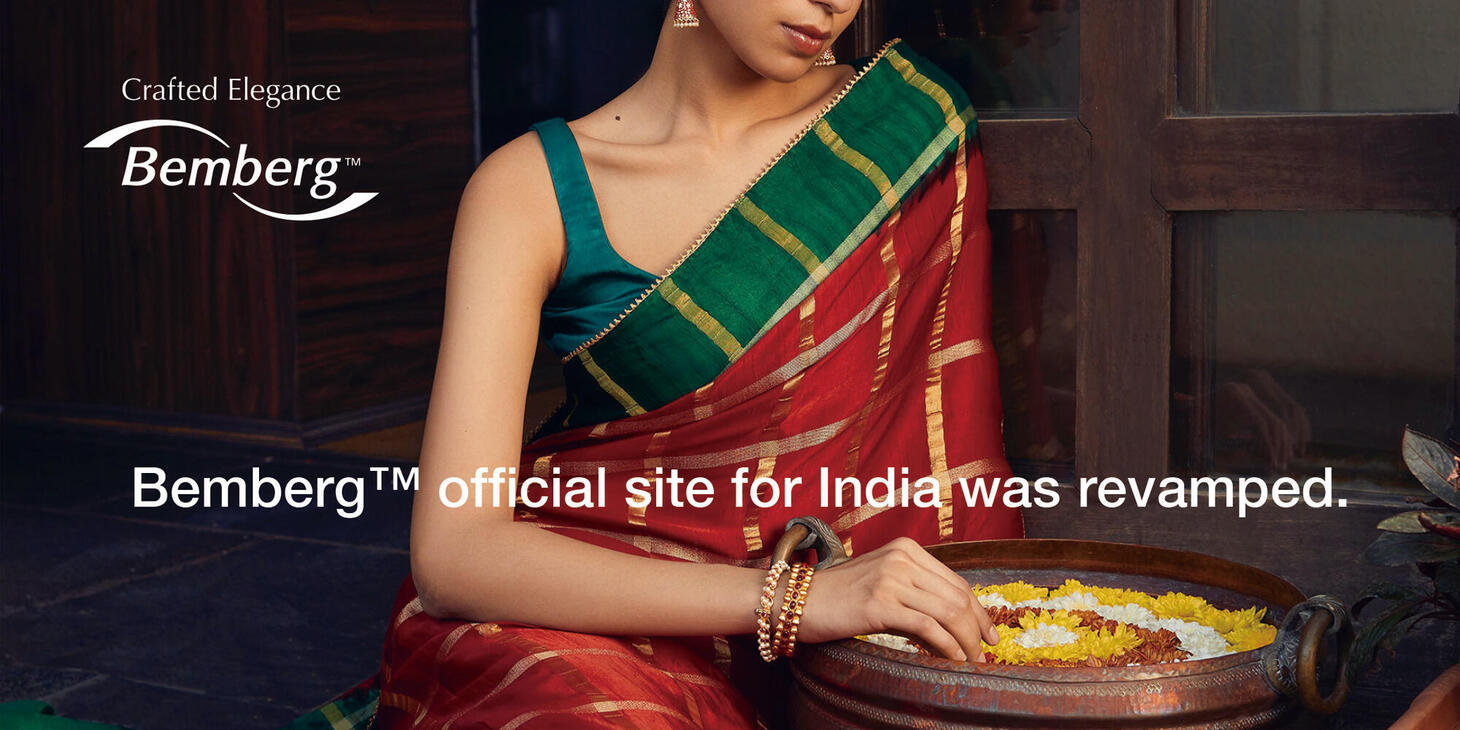 We are delighted to announce the launch of our newly redesigned website catered specifically to the focusing Indian market. With a unified interface design, our website beautifully encompasses the essence of Bemberg™ while offering enhanced information such as benefits, news updates, and frequently asked questions about Bemberg™

While we previously had a localized website for the Indian market, this revamped version is now even more user-friendly, ensuring that our website visitors not only gain access to valuable information but also have the convenience of making inquiries about our materials and yarns.

We believe that our redesigned website will provide an enhanced experience for customers and individuals interested in sustainable materials within the fashion industry, fashion designers and fabric manufacturers, including end consumers. Additionally, on our dedicated Indian website, we proudly present Bemberg™ digital brochures and movies that offer a captivating glimpse into the world of Bemberg™ and our remarkable manufacturing plant, in line with the content available on our official global site.

We kindly encourage you to take some time to explore our new website and discover more about the remarkable qualities of Bemberg™. Rest assured, we are committed to continually updating the website to provide you with even more valuable information, including locally tailored content for the Indian market.

Thank you for your support, and we look forward to welcoming you to our revitalized online platform.