September 13, 2016
Asahi Kasei Medical Co., Ltd.

Completion of new spinning plant for PlanovaTM BioEX filters
Asahi Kasei Medical has completed the construction of a new plant for the spinning of hollow-fiber membranes for PlanovaTM BioEX filters at the site of its Planova Oita Plant in Oita, Japan.
PlanovaTM BioEX virus removal filters, which incorporate hydrophilic PVDF (polyvinylidene fluoride) hollow-fiber membranes, are used in the production process for biotherapeutic products such as biopharmaceuticals1 and plasma derivatives2. The hollow-fiber membranes produced at the new spinning plant will be used in the assembly of PlanovaTM BioEX filters at plants in Oita and Nobeoka. With the new plant, the company's total supply capacity for PlanovaTM BioEX filters will increase to 10,000 m2/year.
Asahi Kasei Medical will continue to contribute to greater safety of biotherapeutic products by developing high-quality and high-performance products in accordance with market needs, while proactively investing in manufacturing facilities.
Outline of the new spinning plant:
Location: Oita, Japan (within Asahi Kasei Medical plant grounds)
Structure: Two stories above ground, 2,900 m2 total floor area Completion: September 2016
Start-up: October 2017 (scheduled)
Key features of PlanovaTM BioEX filters:
Optimized for filtration under high protein concentrations
Suited to high pressure filtration
SIP (steam in place) compatible
Superior validated virus filtration performance, even with small parvoviruses
Various filter surface area sizes, making for easy scale up or scale down
1 Biopharmaceuticals are a class of pharmaceuticals that contain peptides and proteins as active ingredients. They are produced using genetic engineering and biotechnology such as cell culture. Examples include interferon, growth hormone, erythropoietin, and monoclonal antibody.
2 Plasma derivatives are protein preparations obtained by purifying blood plasma. Examples include globulin used to treat infectious disease, and blood coagulation factor XIII used to treat hemophilia.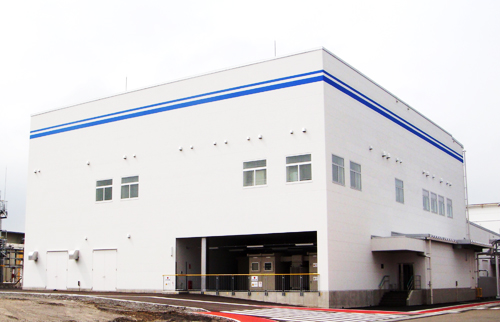 Spinning plant for PlanovaTM BioEX filters
For more information, please contact:
Asahi Kasei Corp.
Corporate Communications
Phone: +81-(0)3-3296-3008