A treatment to remove over-active leukocytes (white blood cells) from the blood
In leukocytapheresis (LCAP), blood is circulated outside the body and passed through a filter that traps activated leukocytes; then the blood is returned to the body. This therapy is indicated for inflammatory bowel disease, including ulcerative colitis (UC) and Crohn's disease, as well as rheumatoid arthritis.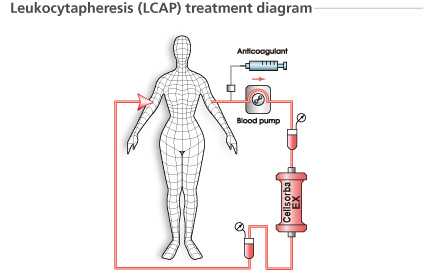 Please feel free to send us any questions you may have about our products and support.