High performance and sustainability, in one unique brand: Bemliese™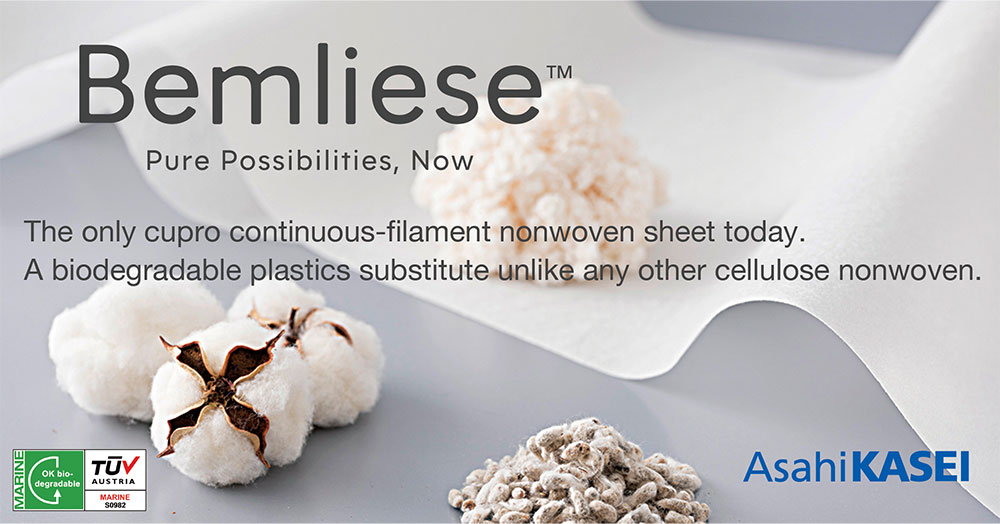 Bemliese™ is the only cupro continuous-filament nonwoven sheet on the market today. Manufactured only in Japan by Asahi Kasei from 100% natural cotton linter, Bemliese™ brings outstanding performance and quality, as well as excellent biodegradability, to your current and upcoming products. Find out more about Bemliese™ as a premium, sustainable plastics substitute.
Made from 100% cotton linter
Bemliese™ makes efficient use of the short fibers (linter) around the cottonseeds, which were previously unused as a raw material. We take this cotton linter, apply production processes that we originally developed, and the result is a material with higher functionality than ordinary cotton.
Made from 100% cotton linter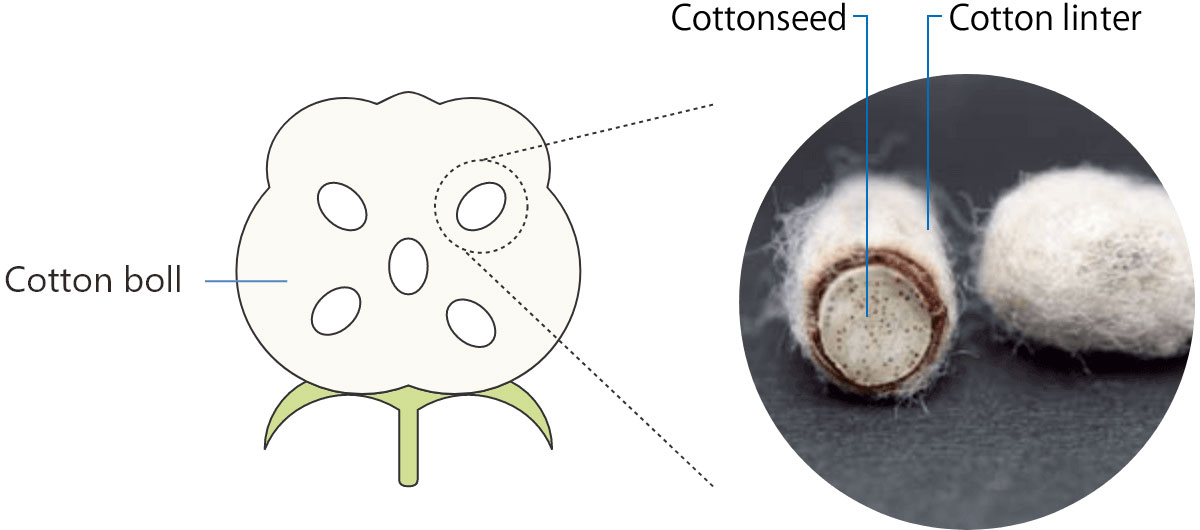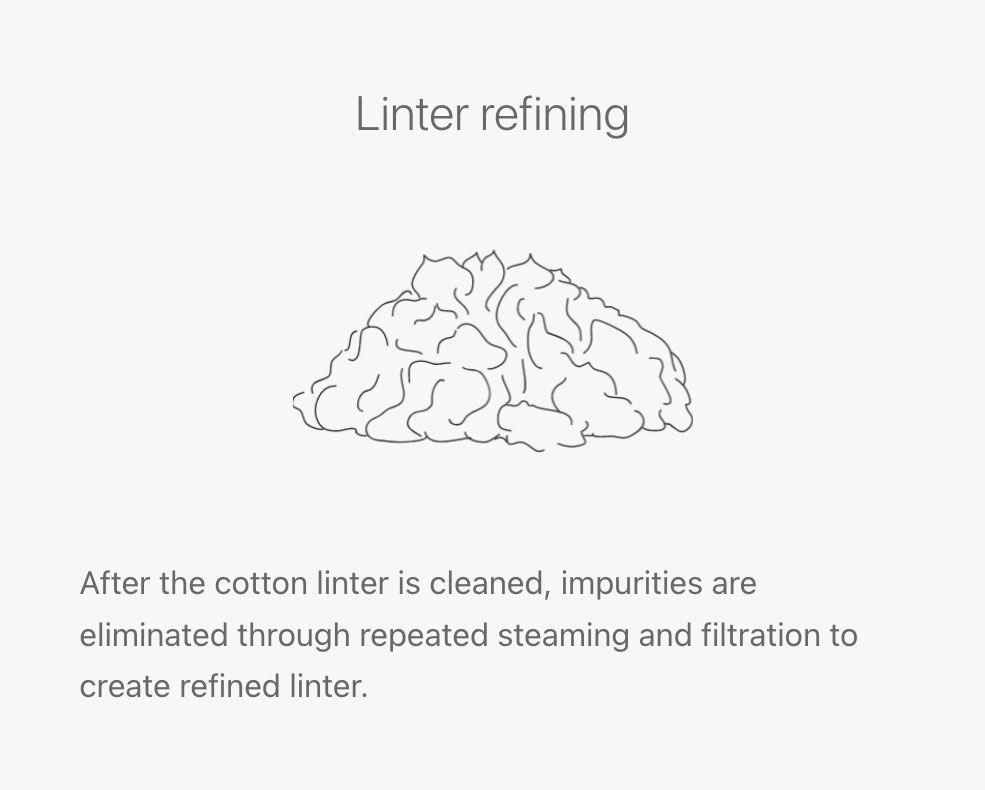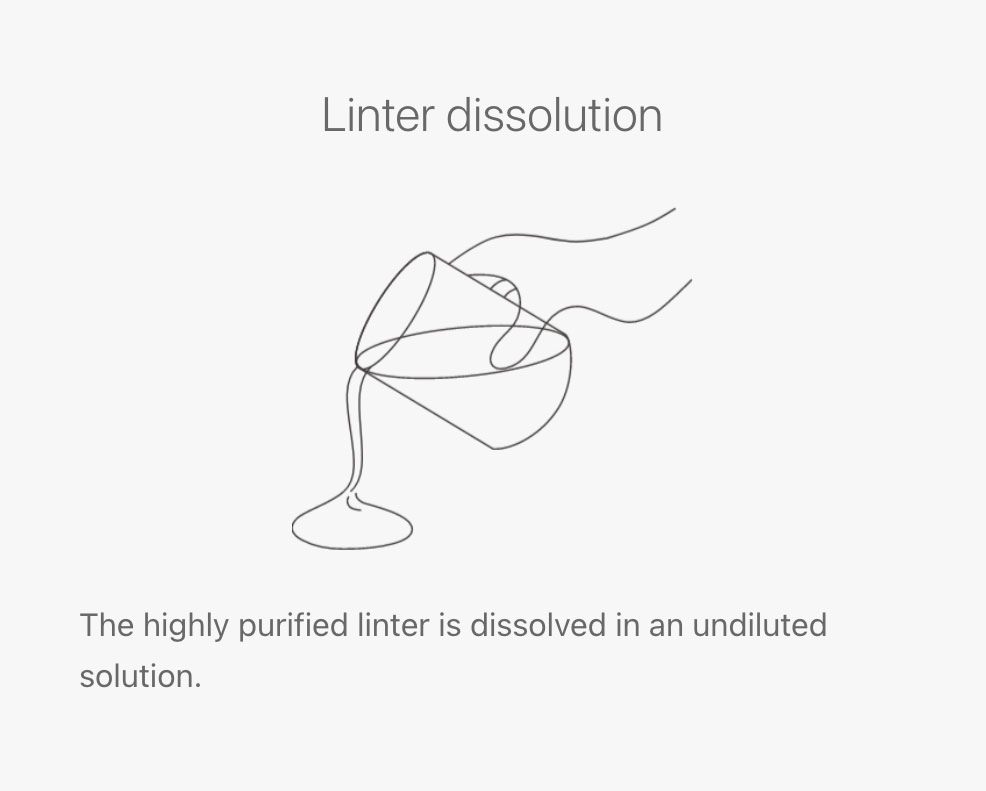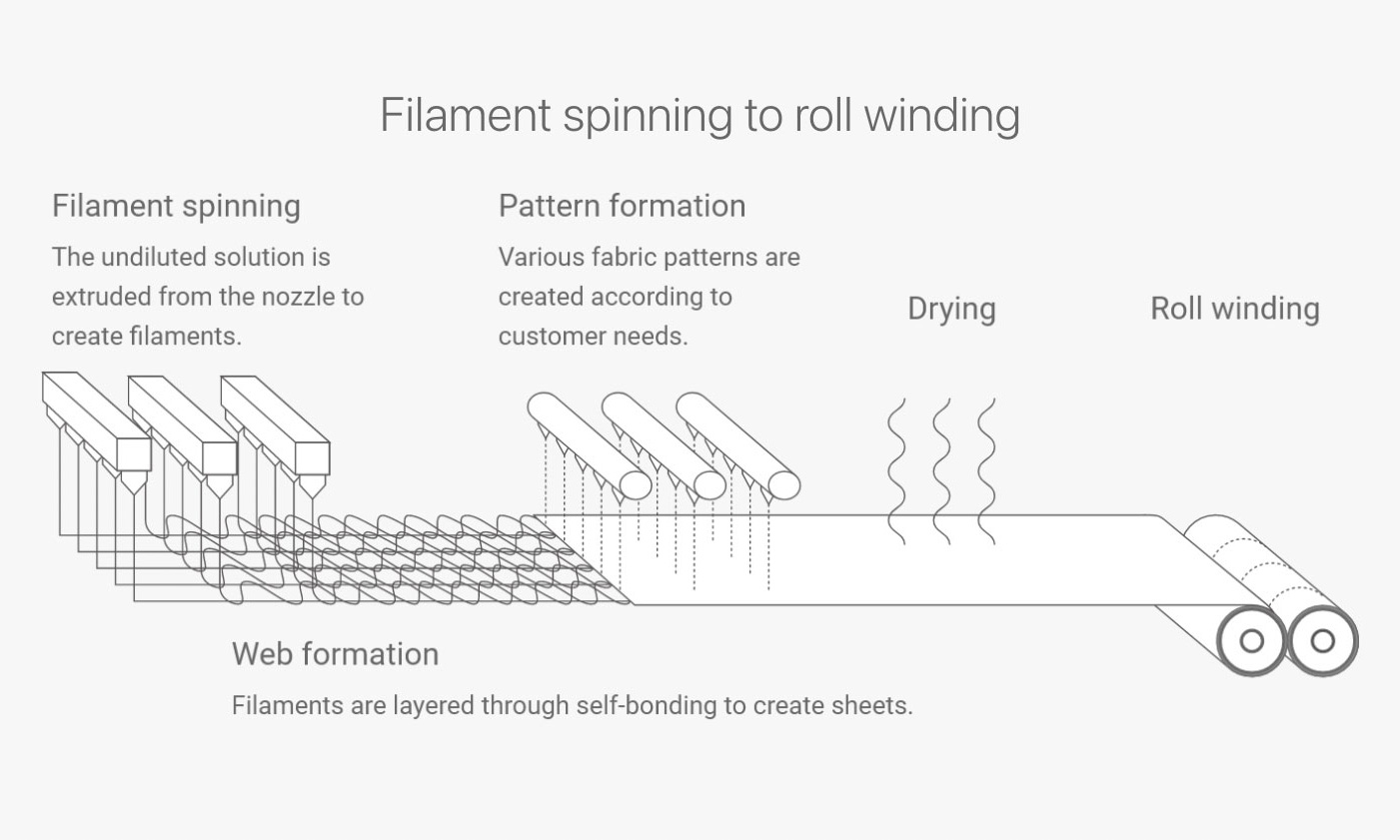 Bemliese™ is a versatile and flexible answer
To better match our customers' requirements, we make Bemliese™ available in a variety of formats.

Fabric patterns
A range of patterns for your specific applications.

Filament diameters
Filament diameters come in Basic and Microfiber types of various diameters.
Superior Performance
Nature achieves perfection over centuries of evolution.
Asahi Kasei complements this with proprietary technology that also is driven by a constant desire to ensure and improve quality for Bemliese™. Bemliese™'s many applications, current and those under development, rely on this dedication.
From Nature, Back to Nature.
Because Bemliese™ comes from all-natural cotton linter, it has excellent biodegradability that lends to natural decomposition. This biodegradability has been proven superior to that of other materials. Further, Bemliese™ has received international certifications for biodegradability in a number of elements and environments. Among them is the certification for biodegradability in marine environments, a key factor in addressing the problem of microplastics proliferation.
Degradability in soil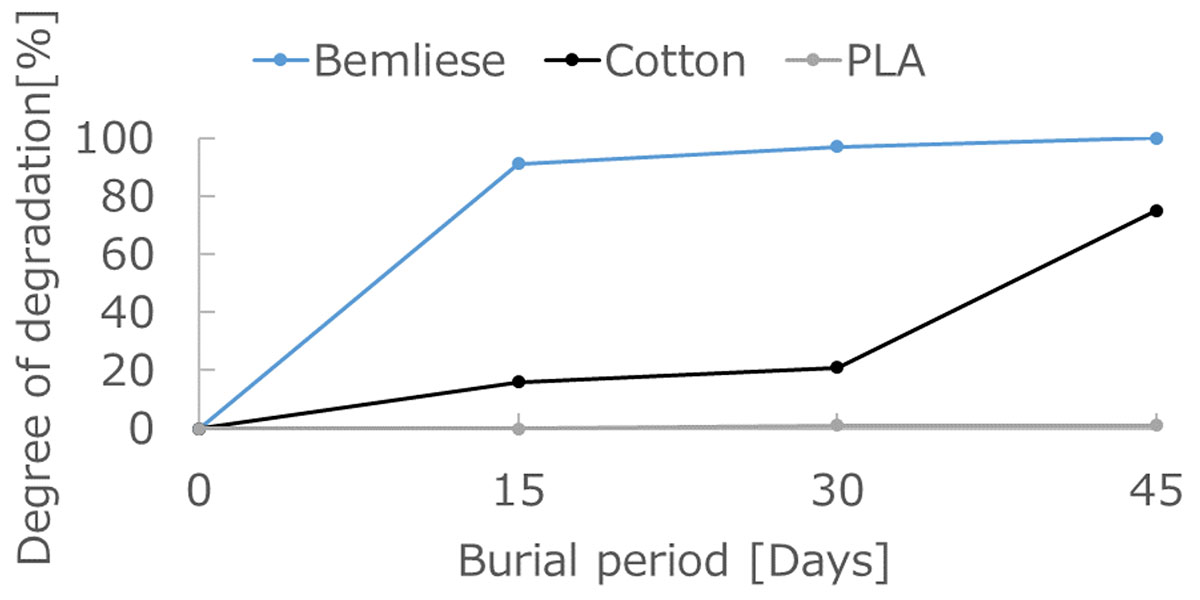 Disintegration test in soil according to JIS K 6955A sample cut into 10 cm x 5 cm was buried in a soil environment of 20 to 28℃, and collapse was confirmed.
Applications
Having a proven and unique material such as Bemliese™ creates a platform for any number of new and innovative uses. From finding new ways to use a current product, to entering collaborations to develop a new product, or even creating a whole new market, the potential is exciting. It all starts with you, and Bemliese™. Here are just a few examples of the product applications that currently use Bemliese™.
Feminine hygiene products

Absorbent for incontinence products

Tea Bags

cosmetic facial masks

Wipes for high precision machinery and laboratories