Environmentally friendly
CO

₂ technology
Polycarbonate(PC)production technology
Polycarbonate is used for many purposes as an excellent engineering plastic.
Major application of polycarbonate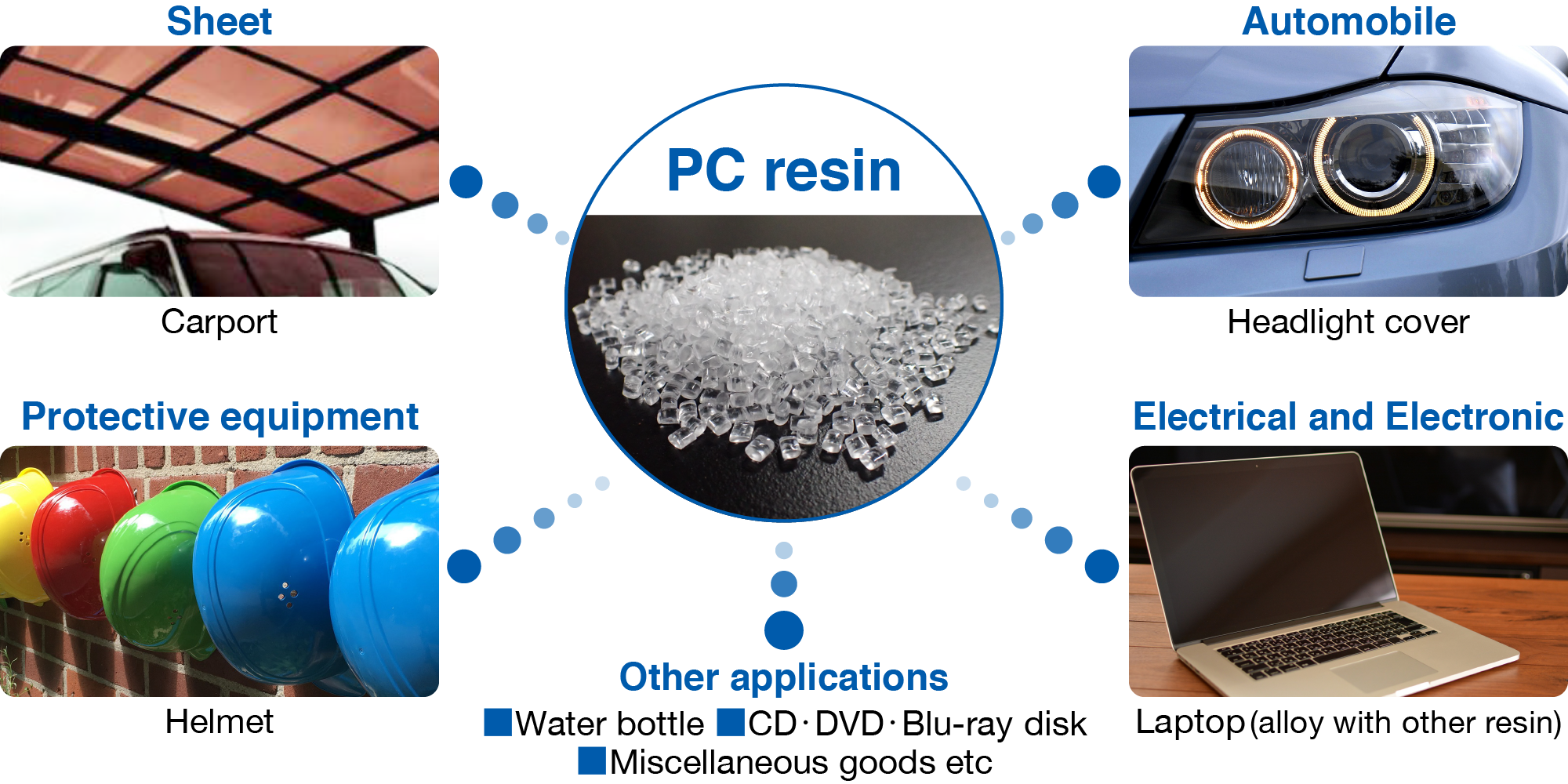 Asahi Kasei is the first company in the world to commercialize polycarbonate production using CO₂ and ethylene oxide as raw materials, and has licensed the technology to PC manufacturers all over the world.
This is very environmentally friendly technology that consumes CO₂ as a raw material.
Asahi Kasei's
polycarbonate production process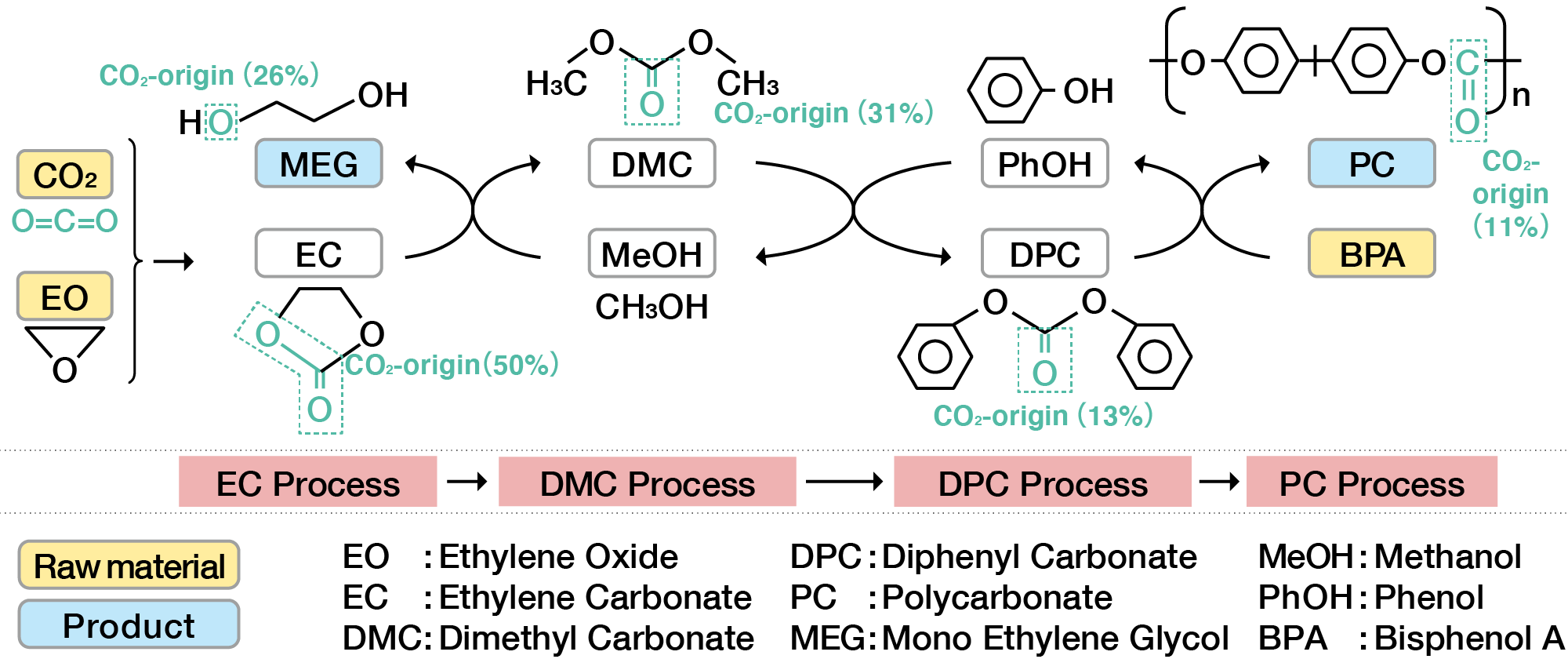 In addition, this production method uses neither highly poisonous phosgene gas, nor methylene chloride, which is concerned about carcinogenicity.
This is an epoch-making process that saves resources and energy, reduces the amount of waste and wastewater requiring treatment and is cost competitive through stable physical properties and high quality.
Highly purified carbonate (ethylene carbonate and dimethyl carbonate) production technology
Carbonate is a commodity organic chemical used as solvents, paints, pharmaceutical raw materials, gasoline additives, electrolyte components for lithium-ion battery(LIB), etc.
Ethylene carbonate (EC) is white solid, and dimethyl carbonate (DMC) is colorless liquid at normal temperature.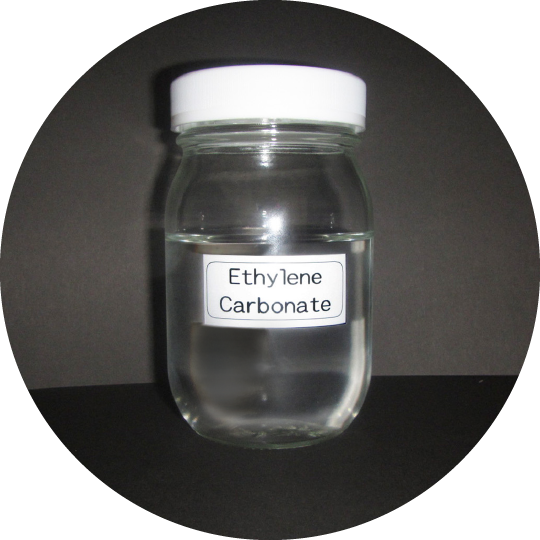 Ethylene carbonate (EC)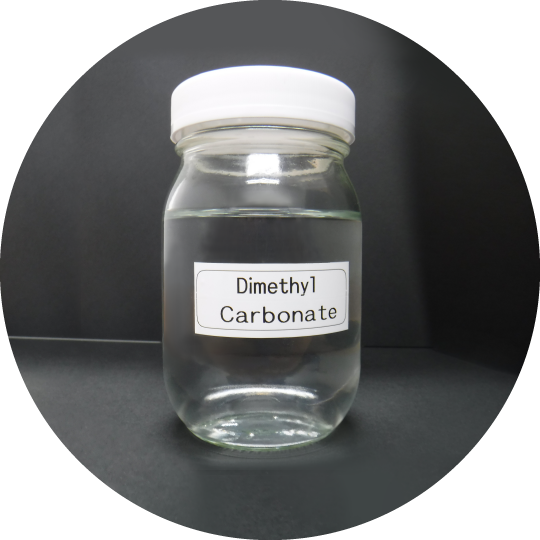 Dimethyl carbonate (DMC)
We have started licensing the production technology of highly purified EC and highly purified DMC by utilizing the PC production technology (2019).
50 wt% of EC and 31 wt% of DMC are originated from CO₂ respectively, so they are environmentally friendly processes that consume CO₂.
Asahi Kasei's
highly purified carbonate production process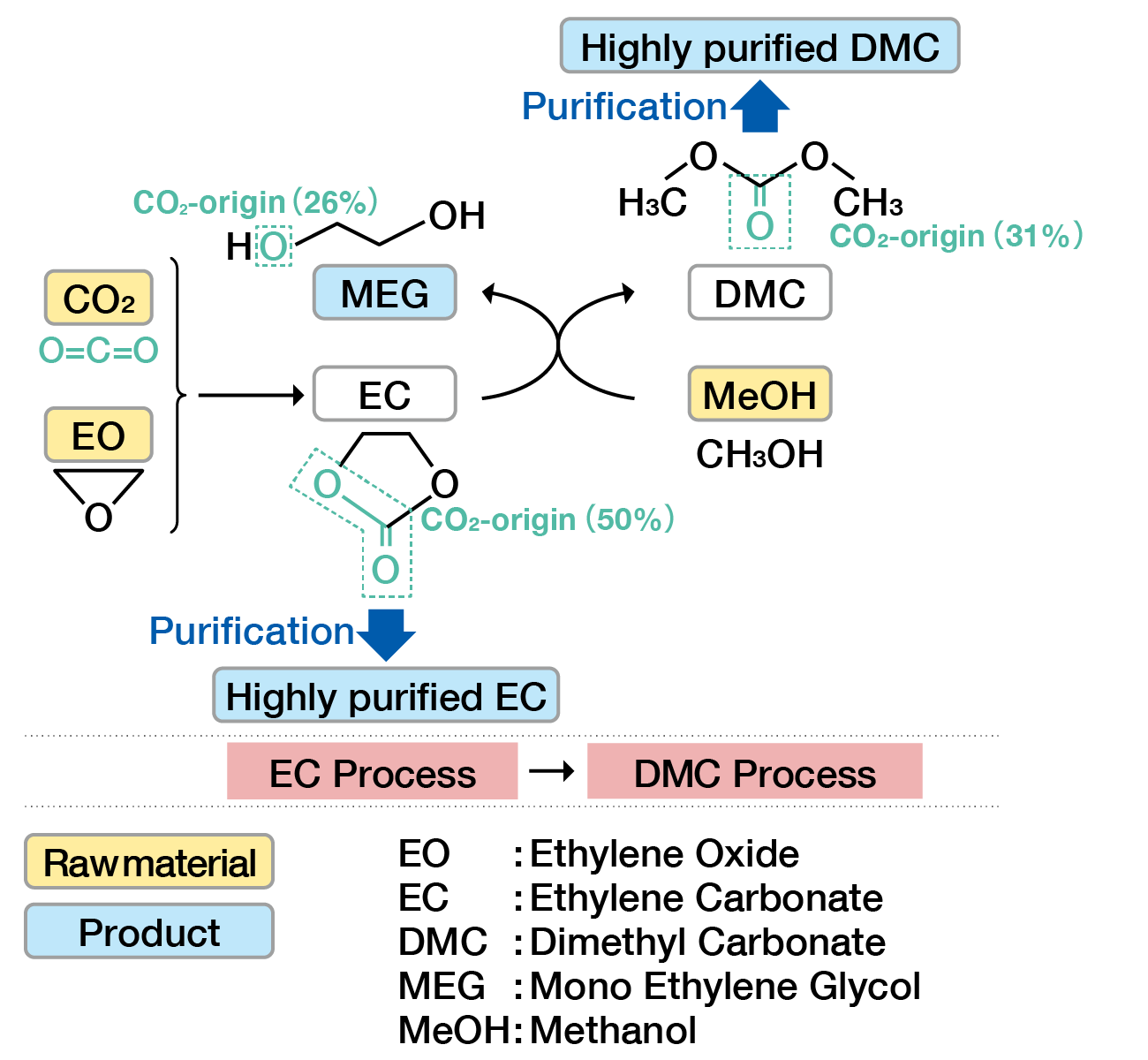 Another feature of this process is to obtain high purity mono-ethylene glycol(MEG) as a by-product. Normally, in ethylene oxide (EO) -MEG plant, MEG is produced by hydration reaction of EO, and if our DMC process is installed in the midst of above EO-MEG process, it is advantageous that DMC can be obtained without affecting the original MEG production.
Major application of highly purified carbonate solvent
~electrolyte component for lithium-ion battery
Lithium-ion batteries are storage batteries installed in electric vehicles(EVs).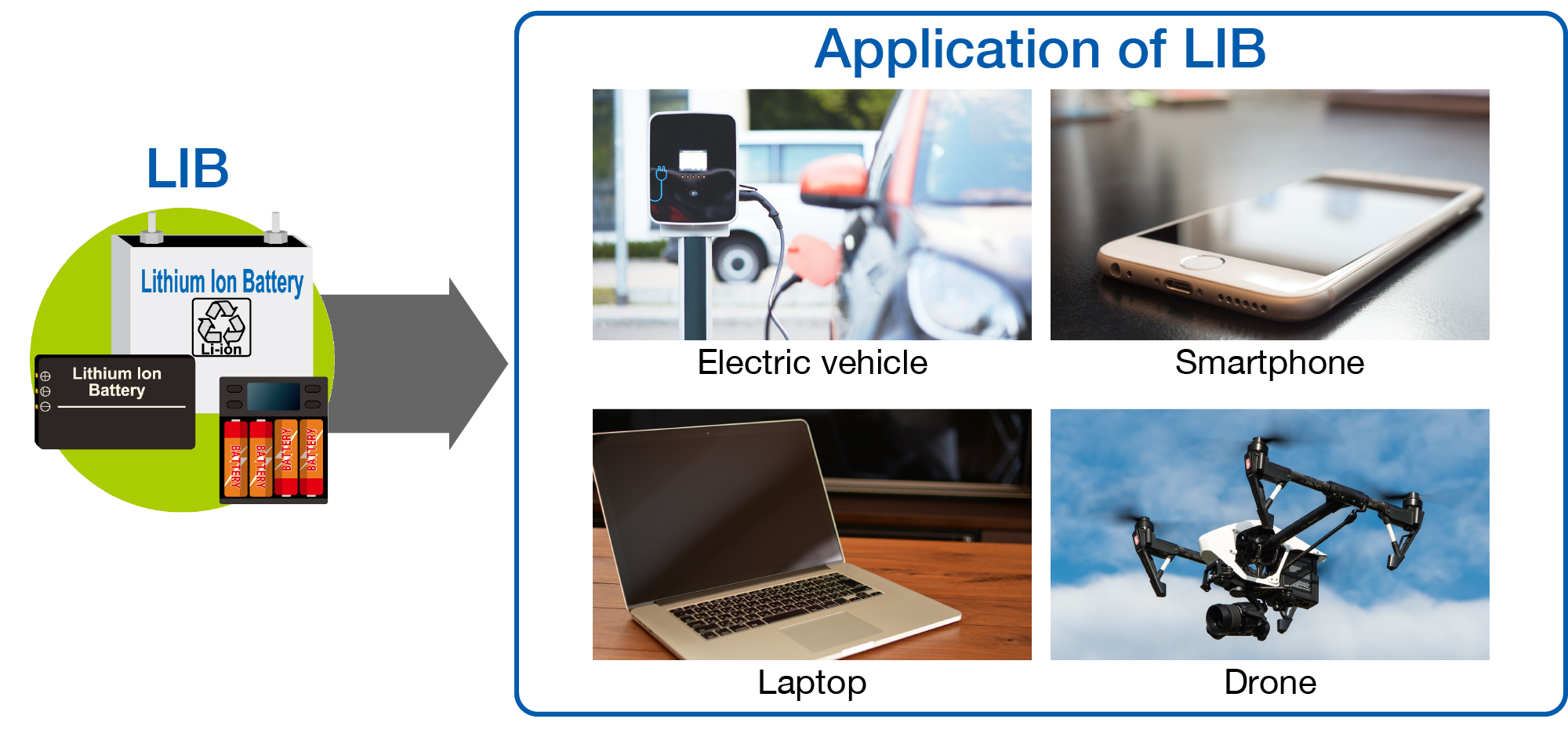 The electrolyte used in lithium-ion battery generally consists of a mixed solvent of the following five types of organic solvents, lithium salts and additives.
 
Compound name
Cyclic carbonate
Ethylene
carbonate
(EC)
Propylene
carbonate
(PC)
Chemical structure
 
Compound name
Chain carbonate
Dimethyl
carbonate
(DMC)
Ethyl methyl
carbonate
(EMC)
Diethyl
carbonate
(DEC)
Chemical structure
Highly purified EC and highly purified DMC produced by our technology have realized extreme high purity and can be applied for electrolyte component.
Highly purified EC and highly purified DMC produced by our technology are prepared into electrolyte by an electrolyte manufacturer, transported to a LIB manufacturer, and used as a LIB material.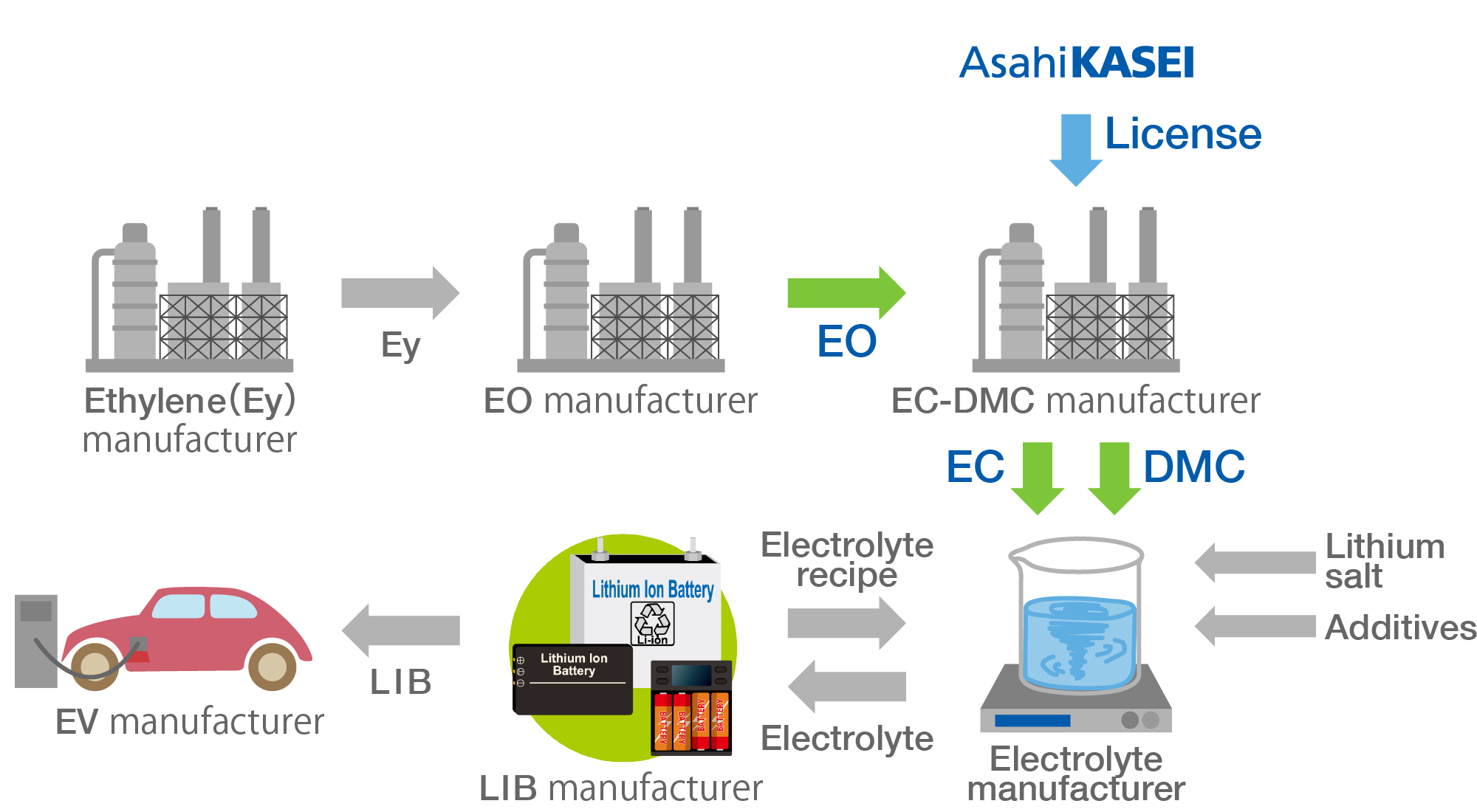 We believe it also necessary to make components of LIB electrolyte used for EVs that don't emit CO₂ and are environmentally friendly, using environmentally friendly technology.
In fact, we have received many inquiries to our highly purified carbonate production process technology from many manufacturers in Europe and other countries with high environmental awareness, and are proceeding with licensing activities around the world.
Contribution records through
CO

₂ technology

We have licensed the technology around the world since the year 2000.
Consumption amount of CO₂ as a raw material
The total amount of CO₂ consumed for 1 year as a raw material by our technology is equivalent to the amount of CO₂ emitted by the combustion of about 75 kilotons of crude oil, and is equivalent to the amount of CO₂ absorbed by cedar grove of about 300km² for 1 year.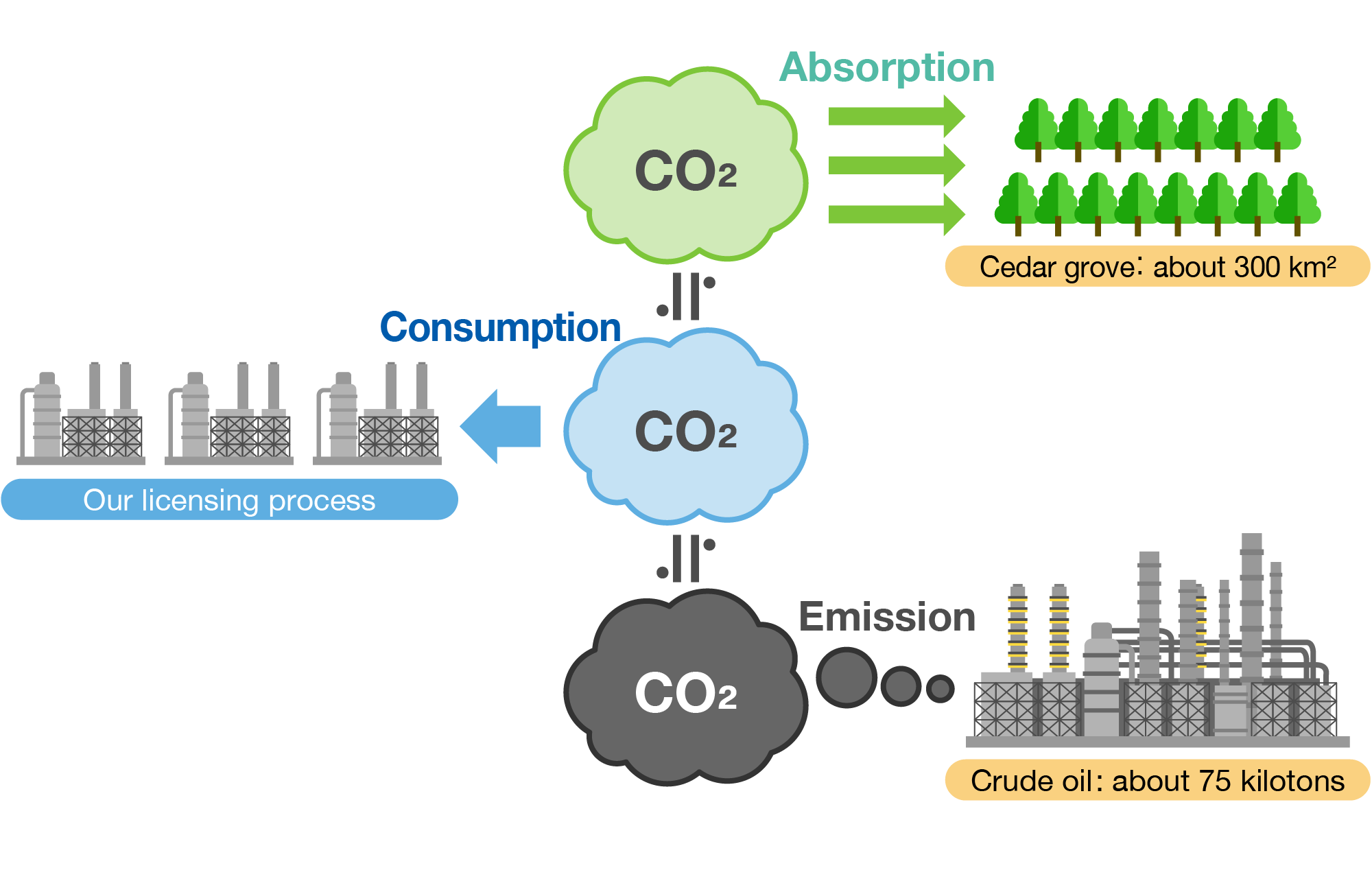 Awards received in Japan
Representative award results up to 2014 are shown. We have received high praise from all sides and have won many other awards.
| Award name | Award date | Award group |
| --- | --- | --- |
| 2nd Green Sustainable Chemistry Award | 2003.3.14 | GSC Network |
| ICIS Innovation Awards 2007 | 2007.12.14 | ICIS Chemical Business |
| 2014 Heroes of Chemistry Award | 2014.8.10 | American Chemical Society |
Accelerating low-carbon society

~ Toward carbon neutrality
Utilization of bio-ethylene oxide (Bio-EO) technology
Ethylene oxide is usually made from ethylene, which is made from petroleum, natural gas etc.
In collaboration with a manufacturer that makes Bio-EO from bio-ethanol(Bio-EtOH) synthesized from biomass that absorbs CO₂, we now propose to the world more environmentally friendly process with which less amount of CO₂ emission is realized.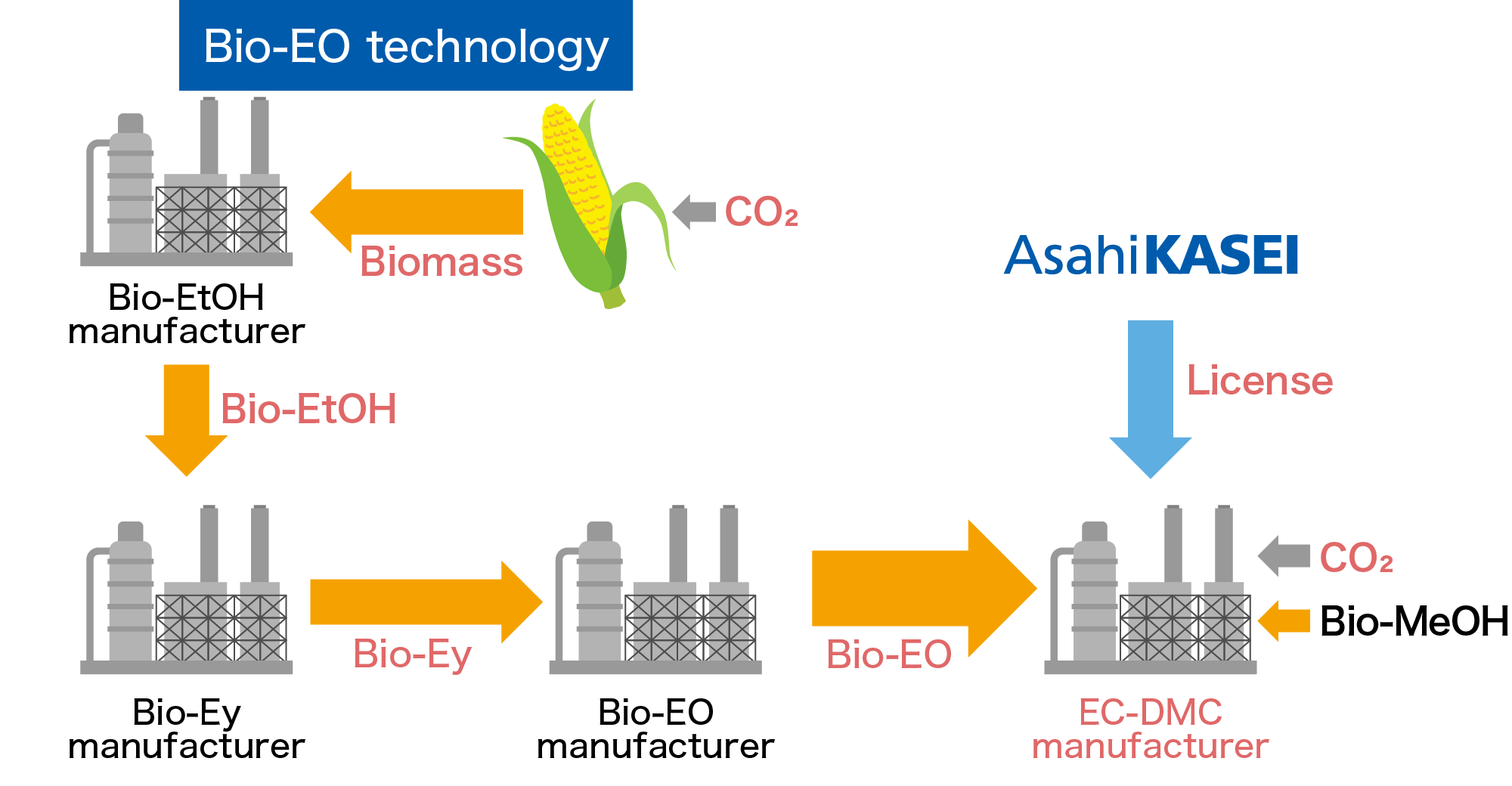 Realization of Bio-LIB electrolyte using biomass as raw materials
In addition to Bio-EO, we aim to realize a 100% Bio-Origin LIB electrolyte by using biomass-Origin methanol (Bio-MeOH) and renewable energy.
If you are interested in this process, please contact us. Would you like to realize it together?
Biomass-derived
highly purified carbonate production process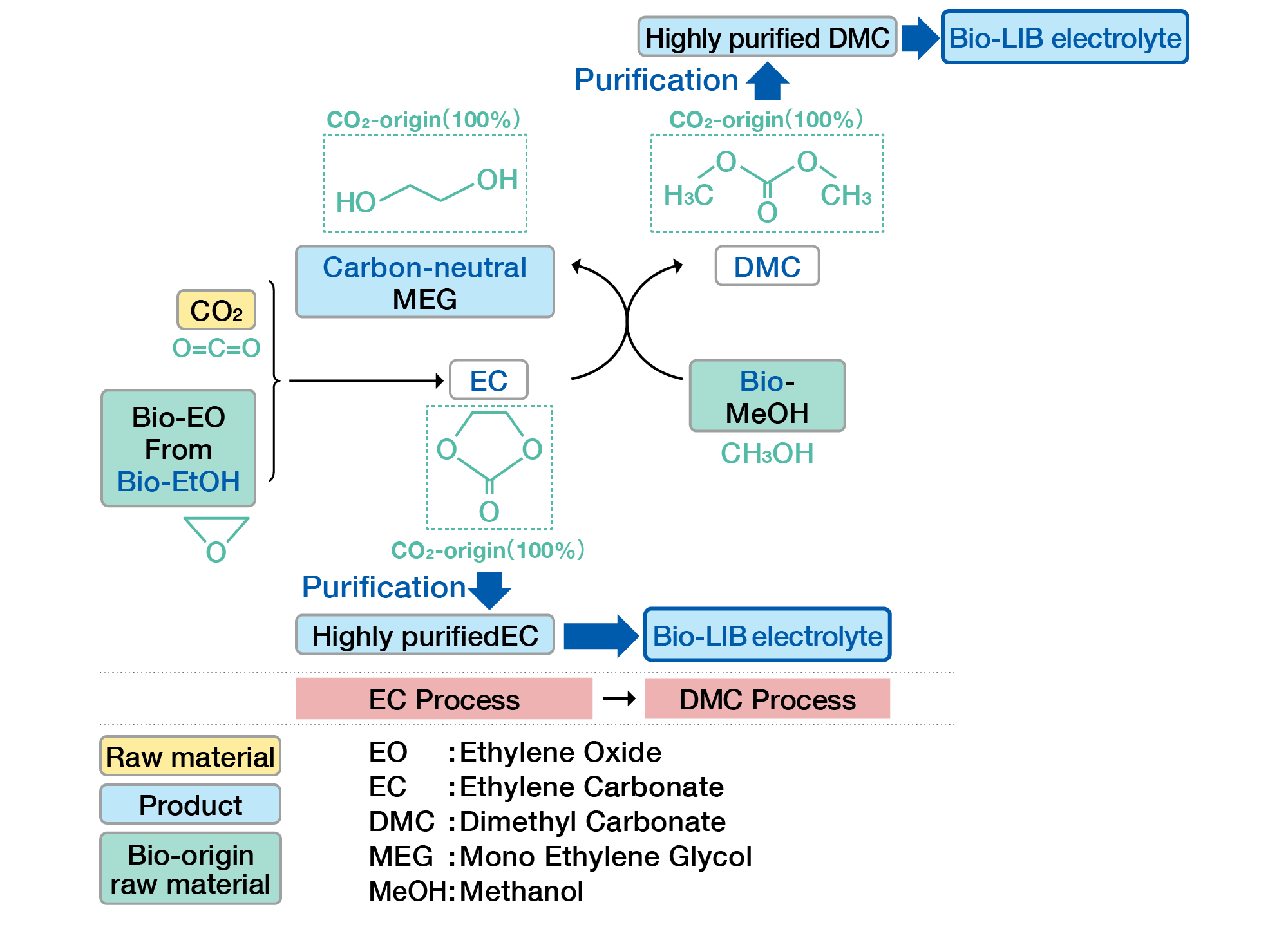 Technology Licensing Department,
Basic Materials SBU
Contact Us