A company that is a plus for value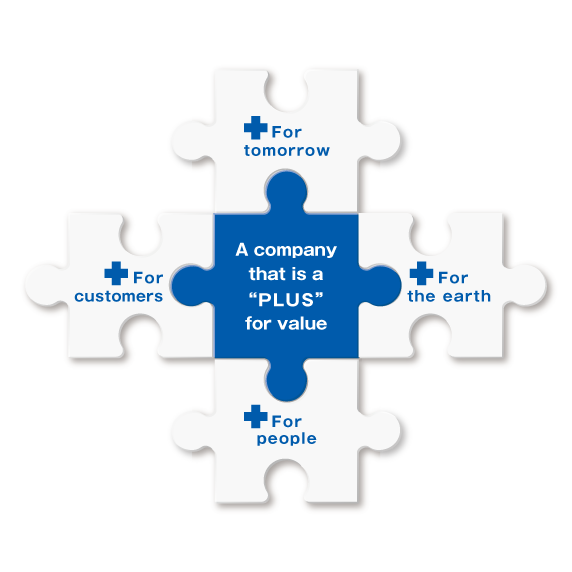 We respond to changes in the times and create value for the future.
We contribute to society by leveraging our strengths for customer satisfaction.
We work to reduce environmental burdens and achieve harmony with the global environment.
We progress with orderly society in conformance with laws and social norms.
Asahi Kasei Technoplus Corporation creates added value with its technology and wisdom.
In concert with the performance polymers business of Asahi Kasei Corporation, Asahi Kasei Technoplus has a wide range of business based on processing technology.
We create products and services that offer value from the perspective of our customers while adapting to changes in society by leveraging an abundance of information, flexible thinking, and versatile technology.