ROICA™, Asahi Kasei's iconic premium stretch fiber manufacturer, strengthens its presence in the underwear and swimwear categories thanks to its established network of partners, who will present their latest innovations - activated by ROICA™ - at the upcoming Interfilière Paris.

ROICA™ is able to redefine performance, sustainability and circularity, while delivering the style, support and, most importantly, 360° comfort requested by a new generation of consumers. In fact, they have a completely new checklist concerning comfort. Physical comfort is indeed about stretch, fit, and bodily well-being, but today consumers also request mental and emotional comfort. ROICA™ can satisfy the outside and the inside because it respects both people and the environment, as well as redefining performance in clothing. All these top-notch values are declined by ROICA™'s valuable web of partners in a variety of fields: fashion, legwear, sportswear, and obviously underwear and swimwear.

Among the most appreciated fibers by ROICA™'s partners there are ROICA™ EF, a sustainable recycled stretch fiber obtained from pre-consumer materials, and ROICA™ V550, a sustainable degradable stretch fiber which smartly breaks down without releasing harmful substances, based on the Hohenstein Environmental Compatibility Certificate, and boasting the Gold Level Material Health Certificate by Cradle-to-Cradle Product Innovation Institute.

Showing its leadership, the company marks a unique milestone in the world of stretch, enhancing a contemporary wardrobe made of groundbreaking principles that are easily conveyed and transparently visible to the end consumer. Indeed, by creating cutting-edge tools, such as the hangtags that provide, through simple and well-designed icons, clear and concise functional information showing for each application the values and performances of each ROICA™ family: ROICA Colour Perfect ™, ROICA Resistance™, ROICA Feel Good™, ROICA Eco-Smart™, ROICA Contour™.

Going more in depth in the offers of ROICA™'s partners, these are: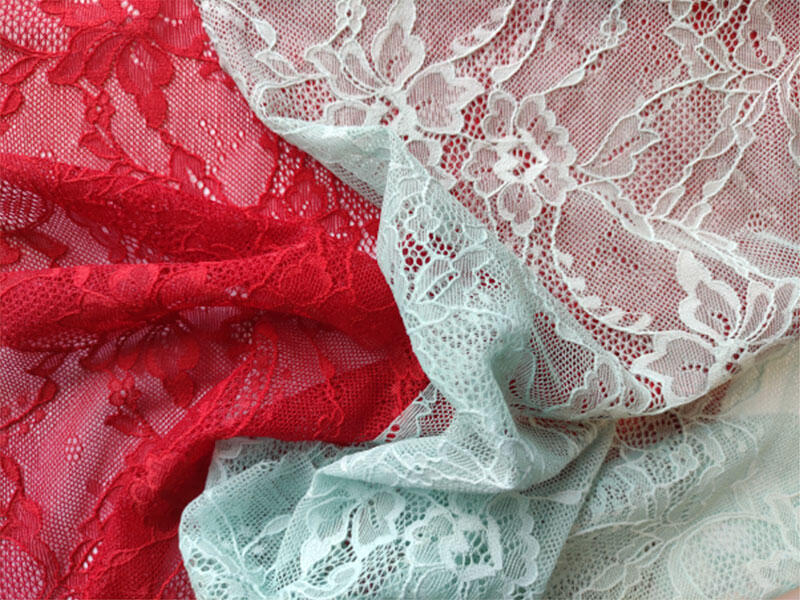 - Dresdner Spitzen (C042), which will showcase its latest collection of lace, featuring new designs, filigree patterns and bright colors, geometric motifs and eye-catching floral designs. Its range includes, among others, items made from recycled polyamide yarns in blend with the recycled stretch fiber ROICA™ EF. The company is also introducing an allover lace made from recycled polyamide yarn and ROICA™ EF, now available in red, mint blue and off-white, as well as a 23cm lace ruffle containing ROICA™ V550, available in white, black and wine.
- Iluna Group (Stand C078), whose journey into the new dimension of responsibility continues with developments in GRS (Global Recycled Standard) certified recycled yarns aimed at unprecedented effects in looks, performance and hands. Brand new for this edition of Interfilière is the inclusion of GOTS-certified organic cotton in GRS-certified galloons and allover lace containing ROICA™ EF, so as to meet market demands for natural comfort in the underwear sphere.

- Innova Fabrics (Stand F014), which recently enhanced its smart offering by launching the RF (Residual Free) line, with the goal of reducing the impact of microplastics derived from the fashion industry. This is made possible by mixing two responsible ingredients, SENSIL® BioCare by Nilit and ROICA™ V550 by Asahi Kasei, which give birth to both sporty and casual fabrics.

- Maglificio Ripa (Stand C078), which will present the Splash collection for summer 2024, developed in two major themes, united by the same focus on sustainability that results in the use of recycled pre- and post-consumer polyamide and polyester yarns including ROICA™ EF for the sustainable recycled stretch fiber. The first theme presents printed, 3D jacquard fabrics, ennobled by innovative processes that move the bottoms for an organic and sometimes irreverent final look. The second theme presents a cocoon spirit, enveloping like a caress, soft as a hug.

- PIAVEMAITEX (Stand E006), whose orientation is, as always, to present new products with the right balance between technological innovation and aesthetic look, between fashion and comfort, proposals that include sustainable fabrics made in recycled polyester and polyamide with ROICA™ EF the sustainable recycled stretch fiber, three-dimensional and optical, perforated, plush effects, made by prioritizing technical functionalities such as waterproofness, breathability, transfer and moisture management, opacity and anti-UV as well as anti-abrasion.

- Taubert Textil (Stand D045), which continues to demonstrate its commitment to environmental responsibility through the production of fabrics composed of sustainable and innovative fibers, such as Econyl® blended with ROICA™ V550, but also Reco Nylon® blended with ROICA™ EF, for a modern, stylish look with a sporty appeal.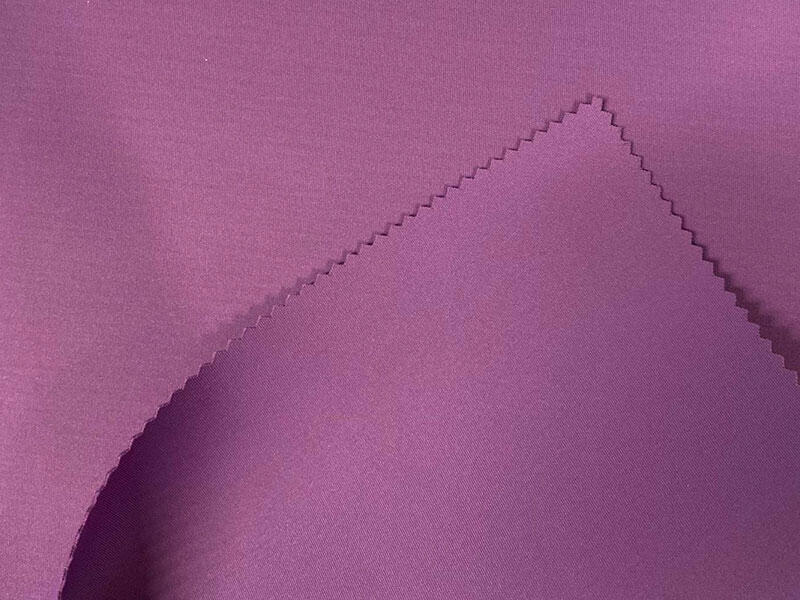 - TVB Textil-Vertrieb-Beratungs (Stand D051), which will promote its new, colourful and motif-lead knit spacer fabrics made from organic cotton, recycled polyester and the sustainable degradable stretch fiber ROICA™ V550.