World goes green while ROICA™ stretches and expands on responsible innovation
Discover ROICA™ news and the fabric partnerships that made them real
June 2023 - the ROICA™ by Asahi Kasei team knows that value creation is the basic foundation of contemporary business. Its team is ready to go to the next level, responding to market demand for top-notch innovation while sharing its latest responsible innovations with the new generation of consumer.
For this reason, the ROICA™ strategy is based on two key elements:
- First, a strong focus on responsible innovation, able to respond to new market needs and desires without harming the environment or society at large. Thanks to the unique, certified and eco-high tech ROICA Eco-Smart™ family, Asahi Kasei is able to meet responsible business needs and contemporary consumers' desire for a modern wardrobe that represents a new generation of values. The offer includes:

a. ROICA ™ EF is one of the unique recycled stretch innovations by Asahi Kasei, re-made from pre-consumer materials and supporting waste reduction. By choosing fabrics or garments with ROICA™ EF inside, you automatically re-shape your contemporary wardrobe more sustainably with smart responsible values. This yarn is also certified to OEKO-TEX® STANDARD 100 class 1 independently specialized for recycled product.

b. ROICA ™ V550: Selecting fabrics and garments with ROICA™ V550 inside means you can reconfigure the way you dress more sustainably. This yarn is a pioneer in eco-circular stretch, and represents the unique sustainable and degradable yarn by Asahi Kasei, which slowly decomposes into CO2 and water. ROICA™ V550 is a first-of-kind Cradle to Cradle Certified® stretch yarn with a Material Health Gold Level Certificate in biological cycle.

- Second, a consolidation of partnerships along the whole supply chain through conversations and collaborations with companies sharing ROICA™'s values, in order to deliver creativity, outstanding solutions to all contemporary consumers.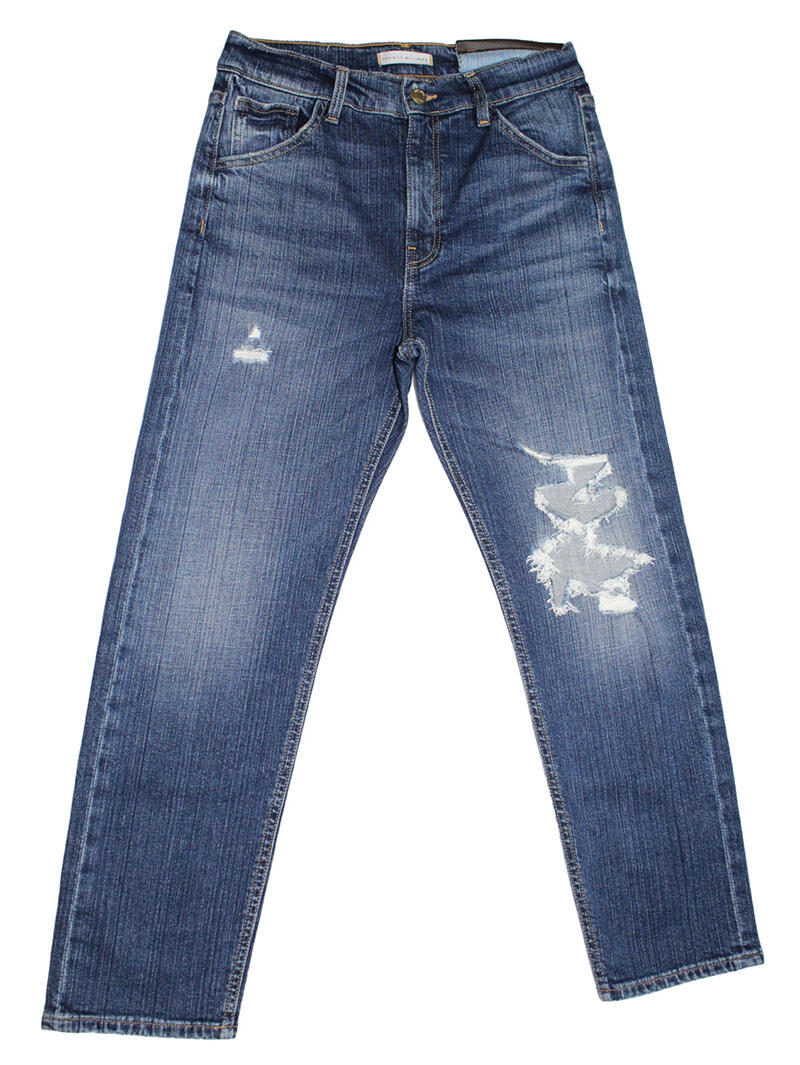 Here a brief intro to their latest novelties containing ROICA™:

- Artistic Milliners: Since its inception in 1949, the company has been focused on denim innovation and sustainability, continually pushing the boundaries of what a pair of jeans can be. Now, they made another step forward! The company's EarthCore collection highlighted biodegradable fabrics made with Tencel, linen, hemp, cotton and ROICA™ V550 by Asahi Kasei.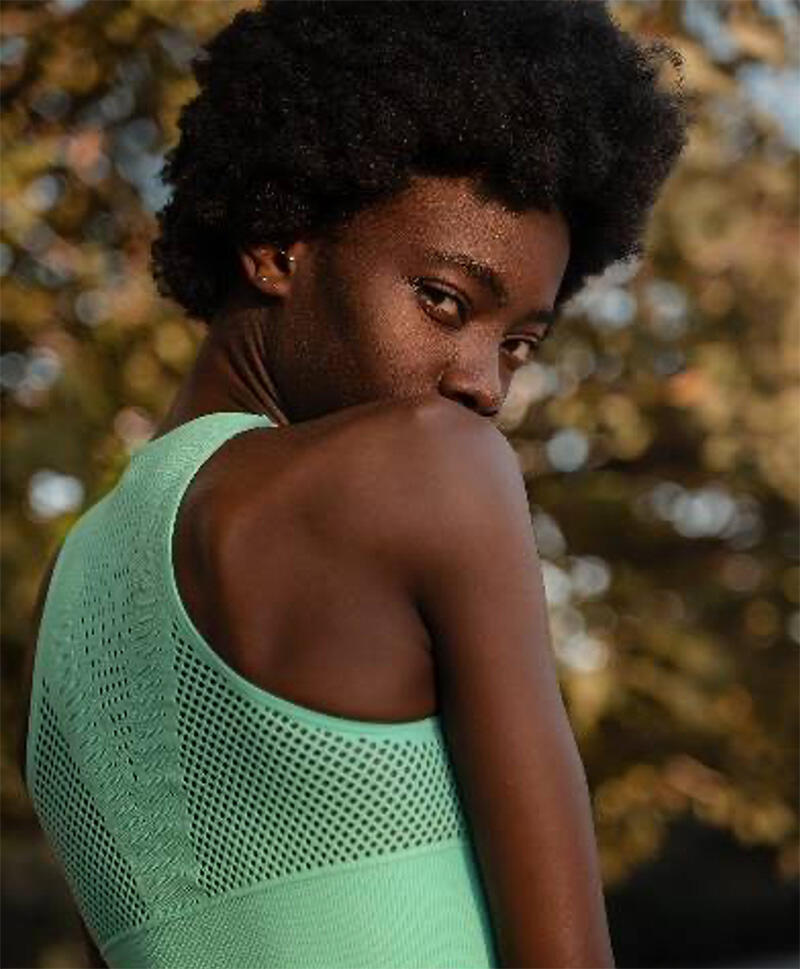 - CIFRA is a leading Italian company in Warp Knit Seamless, which has chosen to partner with ROICA™ by Asahi Kasei, for a new generation of clothing dedicated to wellbeing, travelwear and athleisure. Base layers, tops, leggings, jumpsuits made with natural yarns, or recycled pre- and post-consumer yarns in combination with ROICA™ EF. The design of the garments, created in Cifra's design office, combines a perfect shape with body mapping technology that offers dedicated ventilation zones for a feeling of comfort and freshness as well as an innovative aesthetic impact. www.wks-cifra.com/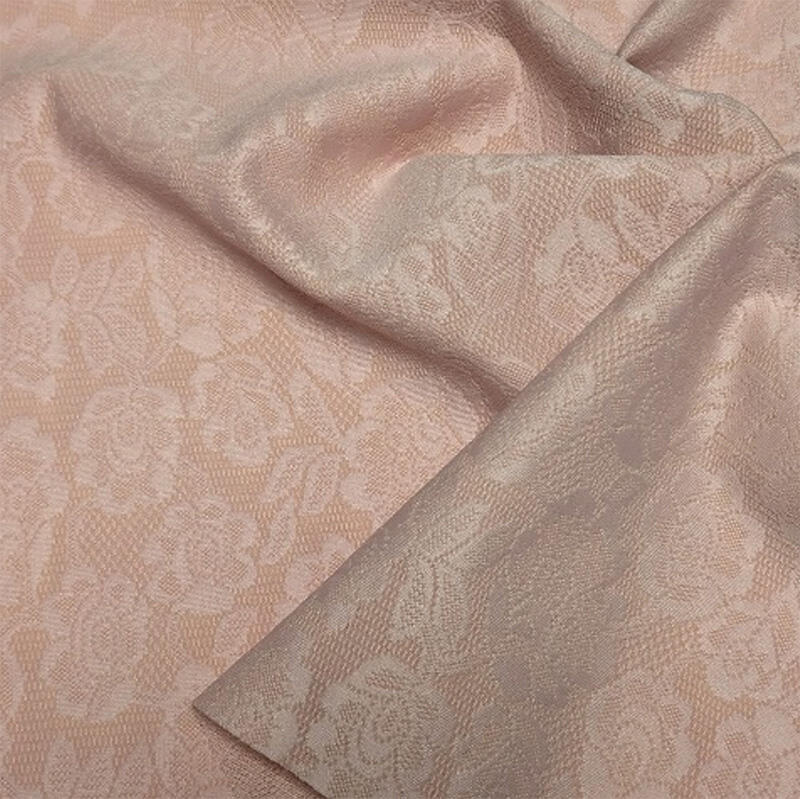 - Dresdner Spitzen: for this season they develop degradable articles using ROICA™ V550 and Vinatur®, a Cradle to Cradle® certified polyester from Inogema, raising once again the bar for sustainability in the intimate apparel market. Indeed, they are actively seeking sustainable yarn solutions for their laces and obtained the GRS scope certificate. Their new collection features fresh designs of lace and lace galloons made with ROICA™ V550 https://www.dresdnerspitzen.de/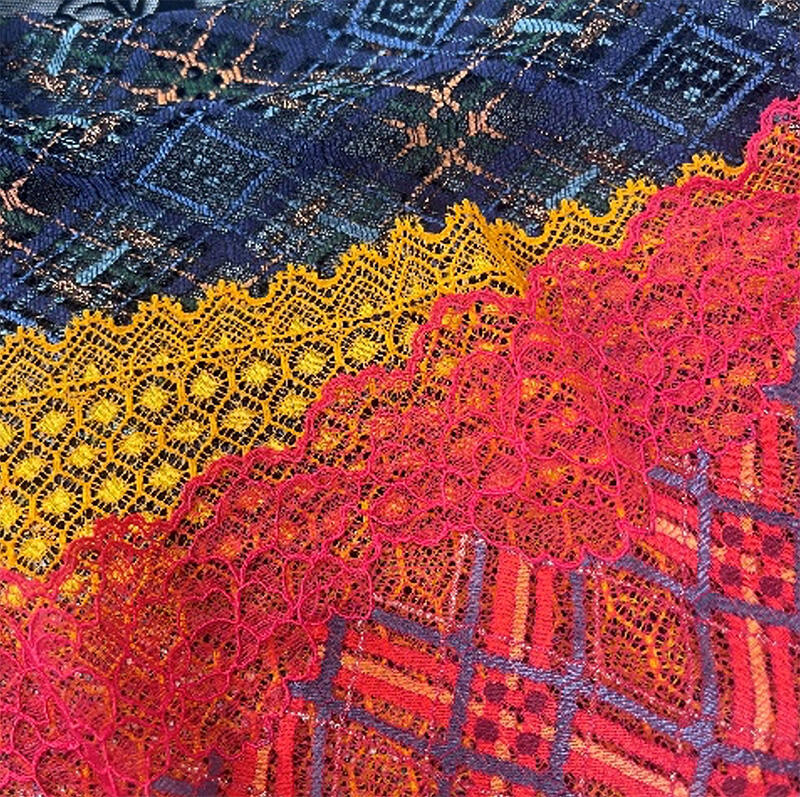 - Iluna Group: the AW24/25 collection is entirely inspired by 3 strong women - Reinette, Corè and Miss Viv - and uses ROICA™ EF in combination with recycled polyamide to create lovely and delicate laces. Focusing of Vivienne Westwood (miss Viv), the laces are mixing Tartan with sensual roses in a maximalist style. Within the collection, there is a new GRS-certified print that saves water, applied to ultra-fine Lurex nets, which are also certified. Iluna Group is heavily investing in sustainability reaching a stunning 50% of sustainable production in 2022. - www.iluna.com/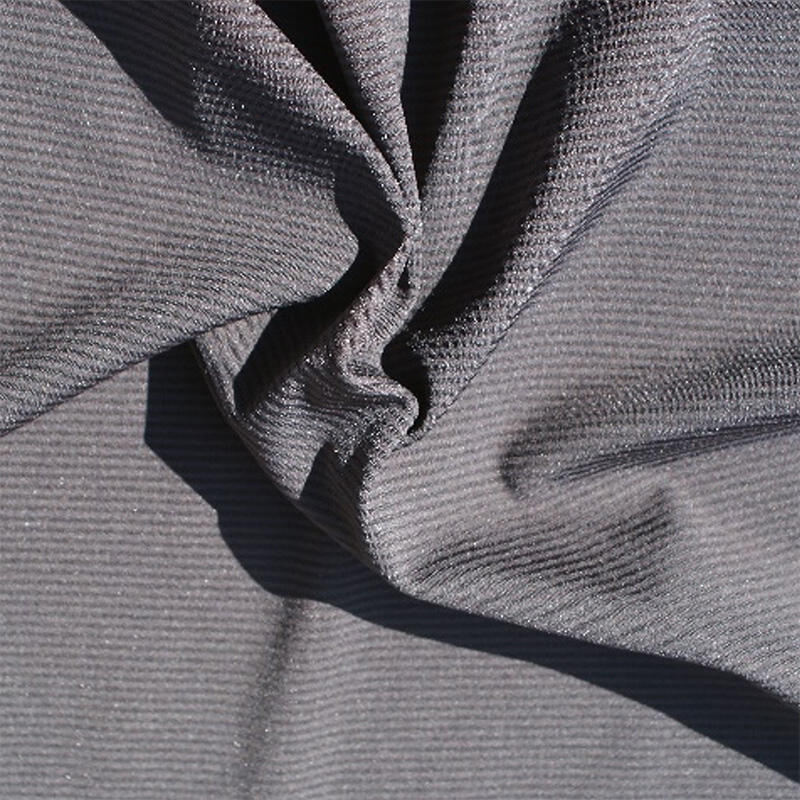 - Innova Fabrics presents interlock fabrics for swimwear, sports and apparel as well as scuba and double fabric made with Sensil®BioCare by Nilit and ROICA™ V550. The perfect solution for underwear sportswear - www.innovafabrics.com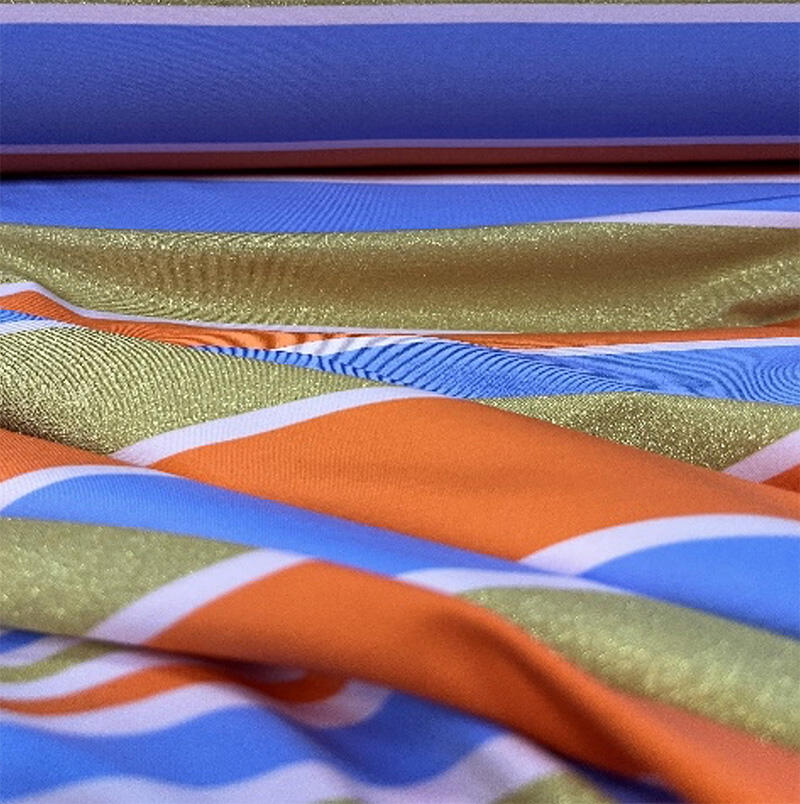 - Maglificio Ripa: renown in the swimwear and intimate apparel market, they are presenting ROICA™ EF in their Splash collection where they focus on sustainability in its many nuances of pre- and post-consumer recycled yarns and ROICA™ EF recycled stretch. Printed fabrics and 3D jacquard are ennobled by innovative processes capable of moving the backgrounds to suggest a final organic and sometimes irreverent look. Their fabrics well fit underwear or loungewear as well as beachwear, technical and sophisticate with light and silky touches. - www.maglificioripa.it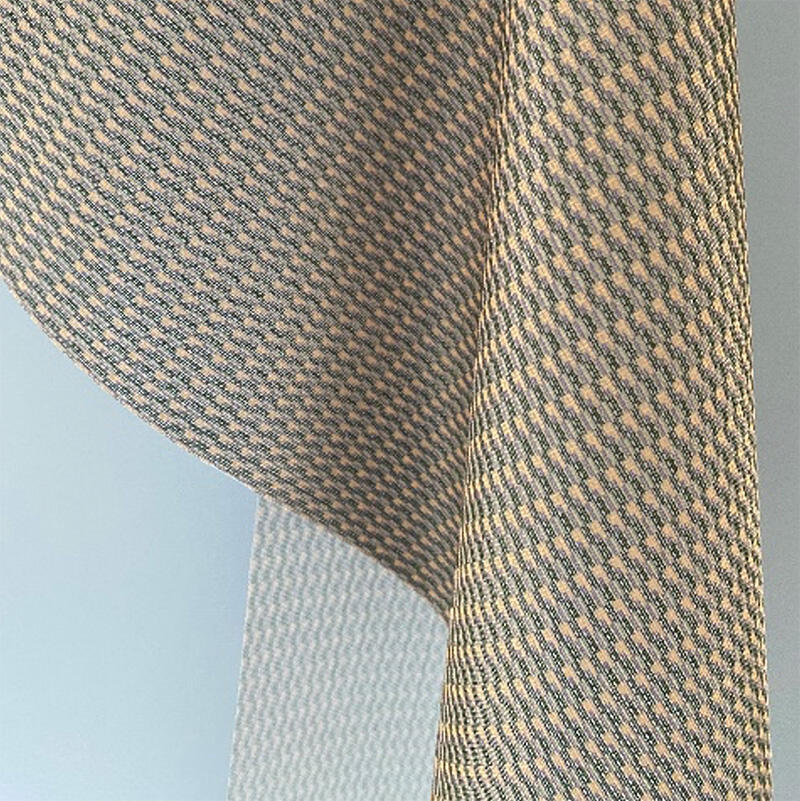 - Penn Italia - Penn Textile Solutions GmbH: new developments that includes ROICA™ V550 merge different innovations and technique in textile such as: 3D-effects, reinforced edges, soft touch, and open holes. All of the above are realized combining ROICA™ V550 with sustainable and recycled yarns (both polyester and polyamide) - www.penn-ts.com/it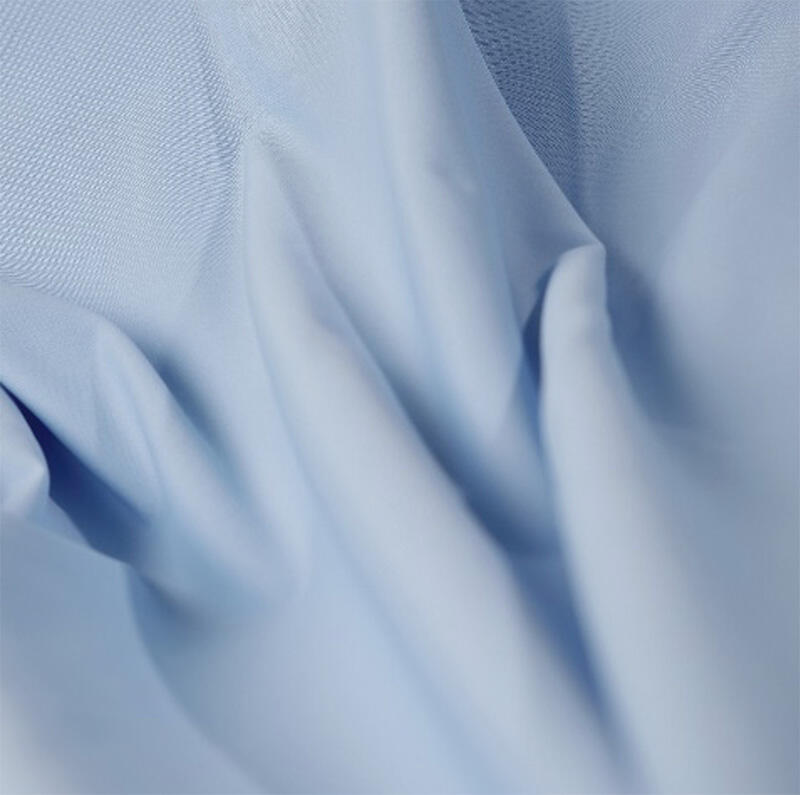 - Sitip S.p.A.: ROICA™ EF is featured in Native-trophy with recycled polyester. Born for the cycling industry, this circular fabric is perfect for athleisure too. Thanks to its comfort stretch performance, opacity and printability, it can be used in different and more "fashionable" applications. A great side-use of this fabric is shirting where you can feel the softness and quality of this item. www.sitip.it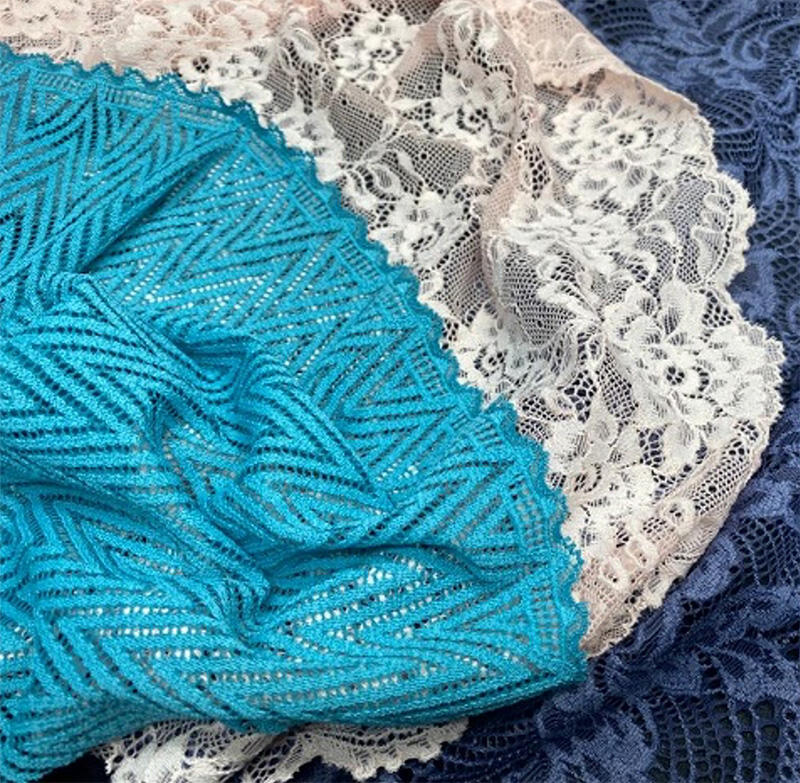 - Tessitura Colombo Antonio A great selection of floral, geometric and 3D-effect laces are all made using ROICA™ V550 together with polyamide Amni Soul Eco to maximize the degradation process of the fabric. - www.tessituracolombo.com/
Looking at the wide, beautiful, fashionable, and yet high-performance multiple choices ROICA™ partners can offer for the next season, is very clear that this is the perfect "turnkey" for a new generation eco high tech wardrobe.

ROICA™ partners guide to upcoming fairs:
| ROICA™ Partner | Interfiliere - Paris | Premiere Vision - Paris | MilanoUnica - Milano | Munich Fabric Start - Munich |
| --- | --- | --- | --- | --- |
| Cifra | | | | F103 - Hall S1 |
| Tessitura Colombo Antonio | N28 - Hall 5.2 | 5P13 | K03 - Hall 3 | |
| Dresdner Spitzen | | | | B07 - Hall 2 |
| Iluna Group | M30/M38 - Hall 5.2 | 5R20 | J07 - Hall 3 | G03 - Hall 4 |
| Innova Farbics | M78 - Hall 5.2 | 6N19 | INNOV. 5 - Hall 1 | E22 - Hall S2 |
| Lauma | J81 - Hall 5.2 | | | |
| Maglificio Ripa | M30/M38 - Hall 5.2 | | J07 - Hall 3 | E122 - Hall S1 |
| Penn Italia - Penn Textile Solutions | N79 - Hall 5.2 | 6N29 | INNOV. 14 - Hall 1 | |
| Reda | | | C13 - Hall 4 | |
| Sitip | | | B19/B21 - Hall 2 | G03 - Hall 4 |