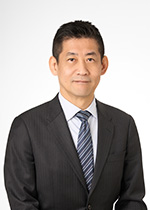 Within the Asahi Kasei Group's healthcare segment, Asahi Kasei Medical operates medical device businesses, and pharmaceutical manufacturing related businesses. Helping people lead better lives through the development of medical care — that's our wish and mission.
The origin of our business dates back roughly half a century to 1974, when we succeeded in developing the world's first Bemberg™ hollow-fiber dialyzer (artificial kidney) by utilizing Asahi Kasei's fiber technology. Ever since, we have been offering first-to-market products to meet a variety of medical needs around the world, such as:
- Leukocyte removal filters using nonwoven fabric technology, for blood transfusions,
- Filters/columns using hollow fibers and adsorption technology, for apheresis-based treatments and
- Virus removal filters, for manufacturing plasma fractionated products and biopharmaceuticals.
With continual improvements, these products have gained strong trust in the marketplace, and are among the leading brands in each of their fields. In particular, Planova™ (virus-removal filters), and Sepacell™ (leukocyte-removal filters), are the top brands in the world in their respective fields.
"United with everyone who deals with disease"
As a pioneer in the fields of medical devices and pharmaceutical manufacturing processes, we continue to provide safe, secure, and reliable healthcare solutions to help people lead better quality lives.
Shugo Sumiyoshi
President and CEO, Asahi Kasei Medical Co., Ltd.