Industrial materials
Lamous™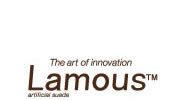 Synthetic suede fabric for premium interior decoration
Lamous is synthetic suede fabric created with our unique technologies for elegant textures and durability. Manufactured from chemically recycled polyester microfibers and solvent-free type of polyurethane, Lamous is always to be a solution in various kinds of applications by satisfying technical requirements and minimizing negative environmental impacts.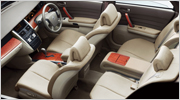 Transportation
Noble quality and luxurious appearance with meeting heavy duties create comfortable and relaxing space in automotive, train, cars, aircrafts, and marine cruisers.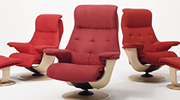 Interiors
Superb shades and decent appearance produce exclusive living spaces. Lamous is particularly suitable for interior decoration for kids and pet animals with easy care and anti-snagging.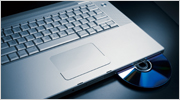 IT&Industrial
Remarkable dimensional stability, mechanical strength, and abrasion resistance promote developments of innovative technologies. Also, extraordinary fine microstructure, heat resistance, durability and custom-made designs develop industrial uses including separation and material polishing.