Example 1:
Communication equipment · Medical equipment
(Parts reduction, Weight savings)
As a flame retardant foamed plastic product with heat resistance and high strength, SunForce can contribute to weight saving and performance improvement for electrical equipment.
Communication equipment
Heat management is crucial to ensure uninterrupted operation of communication servers. Choosing the right materials will reduce time and effort spent on maintaining the operations.
SunForce, which is high flame-retardant and has high heat insulation, can provide long term stability and cost reduction in the long run.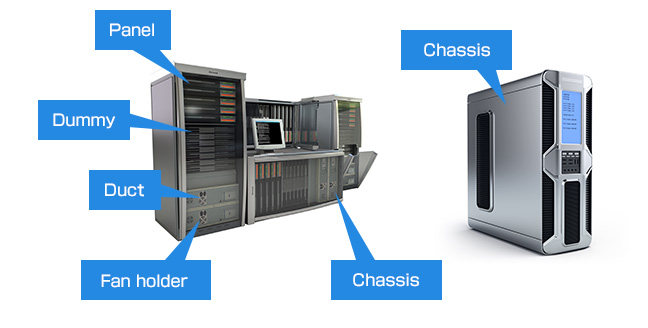 Medical equipment
Safety, functionality and cost are three important aspects commonly taken into consideration when building a medical device. SunForce is able to fulfill these requirements. SunForce is light, thus transporting and assembling become much easier. More importantly, SunForce which is UL-94 V-0 certified (the highest flame retardancy rating in UL-94 standard) can ensure safety of patients and medical personnel during use of these devices.
Possible applications include cassis, heater insulation covers, ducts and others.