STJTM


STJTM, fabricated from BACLADTM, facilitate safe, compact, durable welded between
aluminum alloy part and carbon steel or stainless steel part for transport of LNG-tanker, Japan Coast Guard patrol boat, and other structural use.

Maintenance is better than another methods.
According to explosion bonding, bond strength is very high.
Easy construction, only do welding in the scene.
Possible to compact design.
Possible to shape oprionally
Approved by ship classification of NK, LRS, DNV, KR, JG, BV, ABS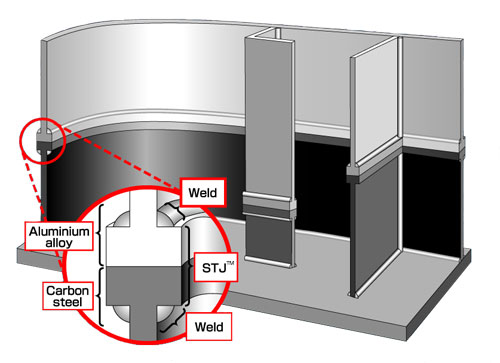 LNG-STJ is structual transition joint for LNG carrier.
LNG-STJ is adopted to almost all of Mos type of LNG tanker.