Applications


Traditional Wear

Bright, vivid colors rooted in cultural heritage.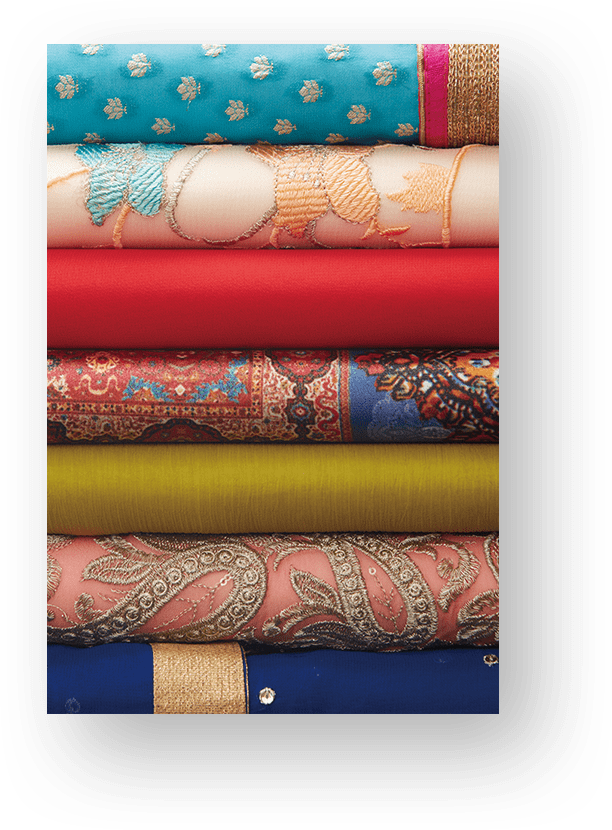 With its silky luster and bright colors, Bemberg is also used to make traditional costumes. Its popularity rests on its reliable quality, gliding smooth textures, bright colors, and fresh comfort in any climate.
Bemberg has integrated itself into the culture of countries around the world, bringing beauty to people's lives for many years.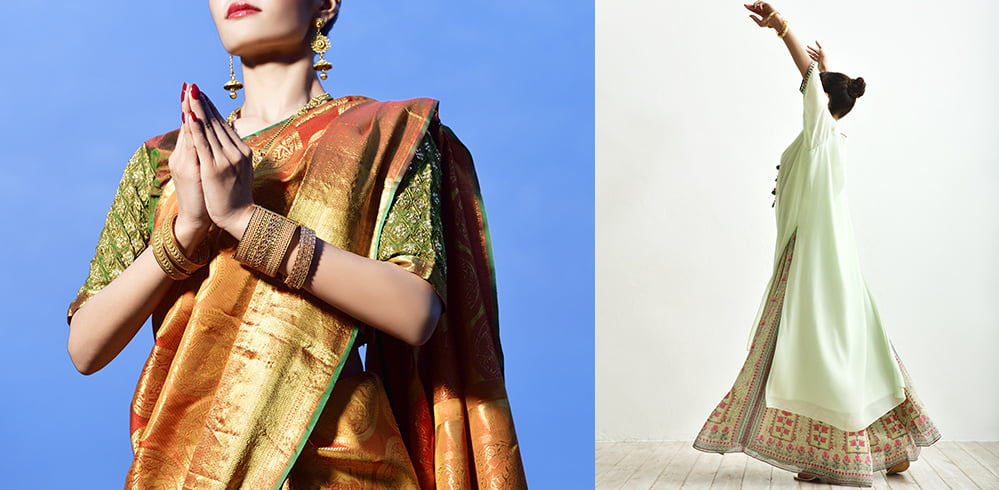 Good for clothes worn in hot and humid regions as well
Bemberg quickly absorbs and releases moisture through very small waterways that are invisible to the naked eye.It keeps the wearer cool, fresh and comfortable.



Bemberg




Polyester
Favorite choices in markets, where bright colors are popular
Bemberg's beautiful luster and rich dye colors add to the diverse appearance of the fabrics.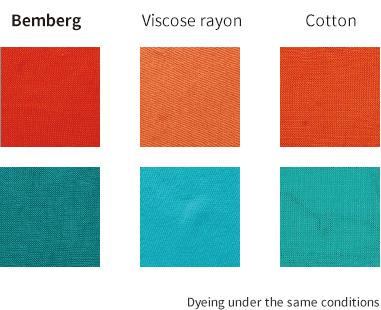 Bemberg fibers have many extremely small waterways and non-crystalline regions, making them quick to absorb dye. Bemberg fabric can therefore be dyed a deep color in a short space of time.
Dye exhaustion curve for cellulose fiber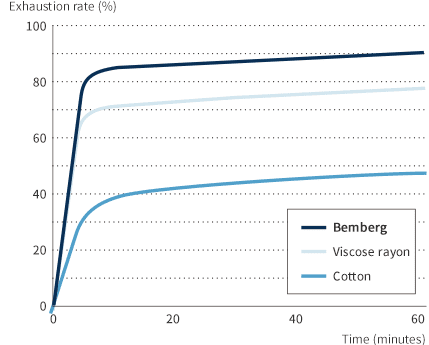 Asahi Kasei continues to take a range of initiatives in India, where Bemberg is used as a material for traditional wear.
Social contribution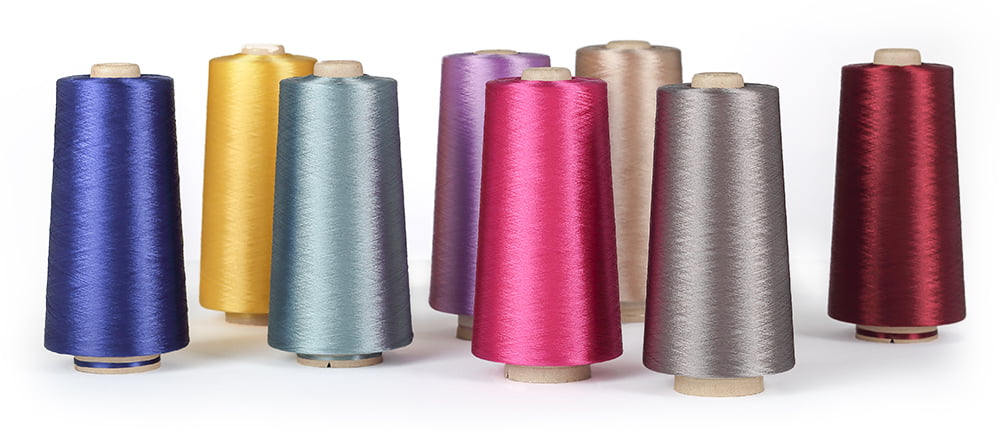 Measured at Asahi Kasei R&D Laboratory for applied products