Introduction of Asahi Kasei's polycarbonatediol DURANOL™
The World's First Amphipathic PCD
DURANOL™ W8011
Dispersible in water or solvent.
Improves the softness, chemical resistance,
as well as self-healing of your products.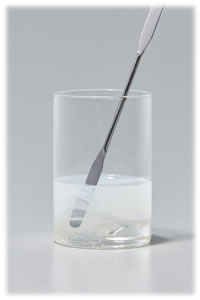 DURANOL™ is a polycarbonatediol (PCD) developed by Asahi Kasei.
The polyurethane using DURANOL™ has excellent durability, hydrolysis resistance and chemical resistance, and contributes to improved performance of polyurethane products.
DURANOL™ offers a wide variety of applications such as paint, leather (synthetic leather, artificial leather, etc.), elastomer, and adhesive as a raw material of high-function polyurethane resins.