Bemliese
™

Cotton Linter
World's only regenerated cupro filament nonwoven sheet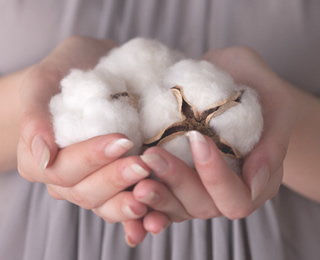 Using 100% cotton linter as a raw material
Bemliese only uses the short fibers around the seeds that were previously unused.
Our original production process enables these fibers to be turned into material with higher functionality than regular cotton.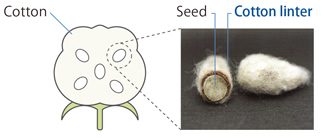 Creating products with our proprietary technology
At the Asahi Kasei plant, refined cotton linter becomes the world's only continuous cellulosic filament nonwoven sheets.Our proprietary technology enables a production process that uses 100% cellulose filaments and their self-bonding capabilities.
1

Linter refining

After the cotton linter is cleaned, impurities are eliminated through repeated steaming and filtration to create refined linter.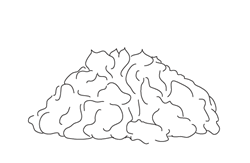 2

Linter dissolution

Highly purified linter dissolved in a solution (undiluted solution)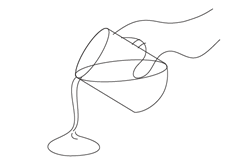 3

Filament spinning to roll winding

〈Fabric patterns〉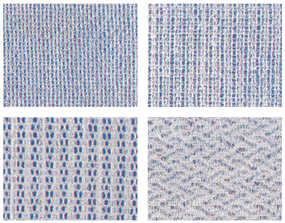 〈Filament diameter〉