With regard to the small molecule clearance, REXEED shows high level of performance. This excellent clearance is attributed to Asahi's superior spinning technology and optimization achieved by the membrane structure and the improved housing design of REXEED-dialyzers.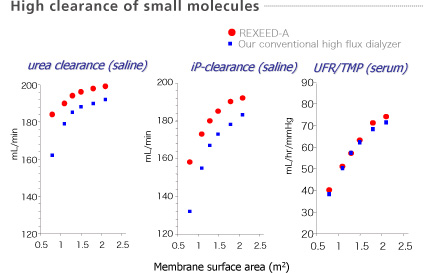 Trademark
REXEED is a trademark of Asahi Kasei Medical Co., Ltd.

Please feel free to send us any questions you may have about our products and support.

Share your feelings and experiences when using our products.