Product processing guide
SunForce molded products can be joint to metal frames and other products.
Unlike conventional foamed products, SunForce's superior strength allows fixing of screws possible.

Fixing with nut, hollow spacer, washer and small screw.
Use spacer to maintain product structure and washer to enable stable fixing.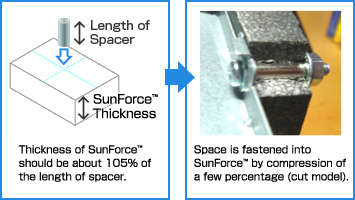 Plastics rivet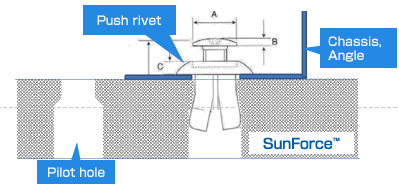 Nuts and bolts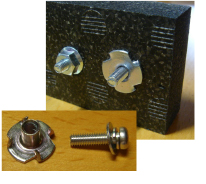 Fixing with tapping screw
Possible to tighten screws by direct tapping to SunForce
Tapping screw JIS type-1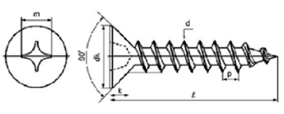 Fastening method

Directly tap without pilot hole
Length of screw

20mm
CAUTION) Please be sure to open pilot holes for M5 and above. For M4 or less, we recommend pilot hole to prevent cracking.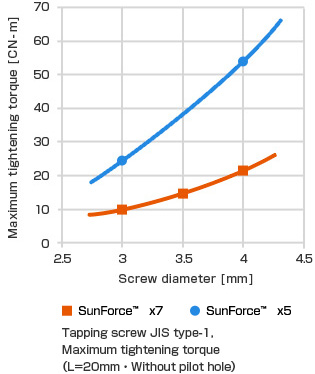 Adhesives
Fixing of SunForce using adhesive is also possible. Refer to table below for a list of adhesives recommended for use with SunForce.
Adhesion to metal plates (Aluminium plates and SUS plates)
Grades of adhesive
Makers
Composition
Reference
Super-X2
Cemedine Co.,Ltd.
Special polymer containing silyl group
Operating temp. -76~248deg.F
SX720W
Cemedine Co.,Ltd.
Acrylic polymer containing silyl group
UL94 V-0
Acrylic Adhesives
Cemedine Co.,Ltd.
Acrylic polymer containing silyl group
Test
After applying adhesive on the cross section (10mm x 10mm) of a bar, adhere it to another bar covering total surface of 50mm2 (5mm x 10mm), then pull the bars in the direction shown in picture.
Results
After pulling, the top bar broke. Adhered parts remained intact.
This shows that strength of adhesive is stronger than tensile strength of SunForce.
Adhesive strength > Tensile strength of SunForce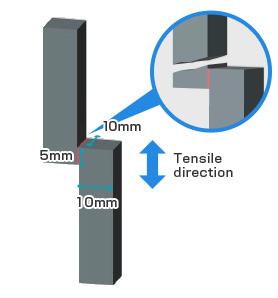 Secondary processing of SunForce
Improve surface quality
Improve surface quality and flatness by pre-processing mold surface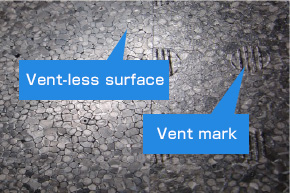 Partly vent-less surface is possible on thin plates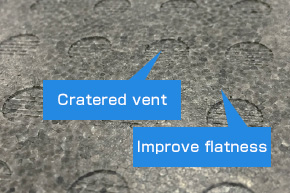 Improve flatness by using cratered steam vent
Improving surface quality, durability and waterproofing through the use of resin sheet

For more information, see 'Example 5: Composite aterial'