Returnable packaging
SUNTEC FOAM™ enables reuse and repeated use of packaging.
Asahi Kasei actively promotes repeateded use of SUNTEC FOAM™ as a returnable material that circulates between manufacturing and assembly plants. The results of reducing cushioning materials, and reducing waste through reuse have been significant.
From a resource utilization perspective, SUNTEC FOAM™ is an environmentally-friendly cushioning/packaging material.
Suitable for repeated use.
A returnable packaging material with very little cracking and crumbling, suitable for repeated use.
Results in lower total cost
Enables more flexible design
Since machining is easy, even with reusable packaging, it is possible to design flexibly in accordance with the shape of products.
Improved workability and support for everything from high-mix low-volume production to high-volume production.
Reducing waste
By reducing the use of materials with repeated packaging use, overall waste is reduced.
Lower environmental impact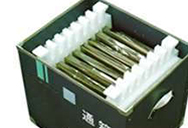 Returnable packaging for
electronic devices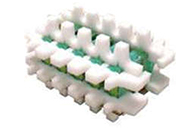 Returnable packaging for
automotive products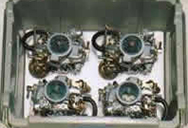 Returnable packaging for
automotive products
Compressive creep
As SUNTEC FOAM™ is a closed-cell extruded foam, the loss of strength to support applied loads over time (compressive creep) is very low, so it is suitable for repeated use.
After a static load of 0.1kgf/cm2 is applied for 1,000 days, compressive creep is no more than 3%.
Compressive creep characteristics of SUNTEC FOAM™ Q25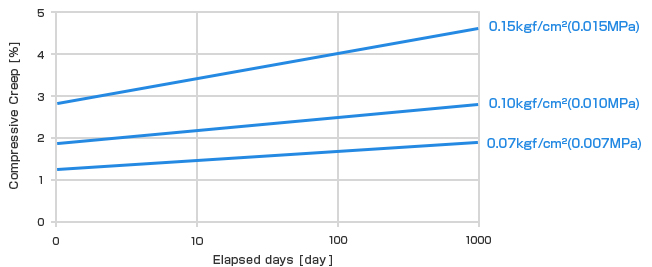 Note:The values in this table are measurement results; they are not intended as specifications.