Low wear and tear
As very few particles are generated by wear and tear, the product can be stored as it is.
It is effective in helping to maintain a hygienic workplace environment.
Comparison of degree of wear due to a wear wheel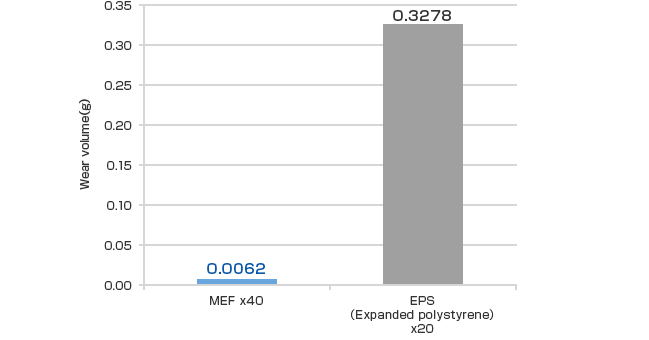 Note:The values in this table are measurement results; they are not intended as specifications.