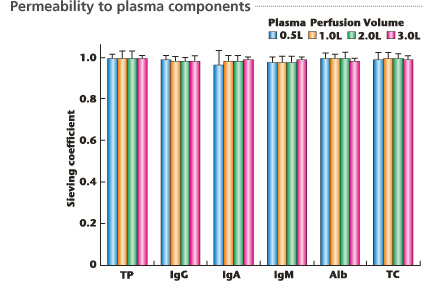 Figure shows the in vivo permeability of the OP-05W1) to various plasma components up to 3 liter of plasma perfusion volume.
1) OP-05W is brand name in Japan, and subtantially equivalent to OP-05W(L).
Quoted from Nagano et al. Jpn J Aphereisis 16(1): 297-298, 1997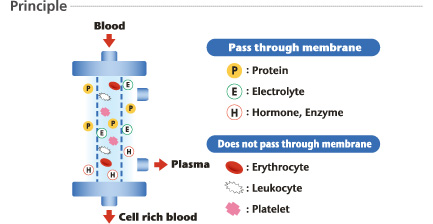 Plasma and proteins pass through the membrane but the pores are small and cellular components cannot pass across the membrane. Plasma and pathogenic substances in the plasma can be discarded or purified and returned to the patient.
Trademark
Plasmaflo is a trademark of Asahi Kasei Medical Co., Ltd.

Please feel free to send us any questions you may have about our products and support.

Share your feelings and experiences when using our products.