Hollow Fiber
Material
Ethylene vinyl alcohol copolymer
Wall Thickness
175 μm
Inside Diameter
40 μm
Effective Surface
2.0 m2
Container
Material
Polycarbonate
Dimensions (LxD)
280mm[L] x 53mm[D]
Sterilization
Gamma-Ray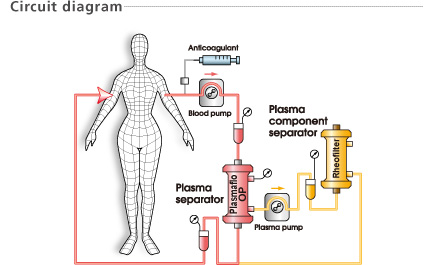 Trademark
Rheofilter is a trademark of Asahi Kasei Medical Co., Ltd.

Please feel free to send us any questions you may have about our products and support.

Share your feelings and experiences when using our products.