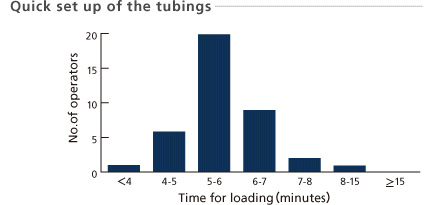 Using the cassette type tubing system, the average time for loading the tubing is approximately 5 minutes. (In-house data, average loading time: 5 minutes and 38 seconds, number of operators: 39, under Asahi's supervision).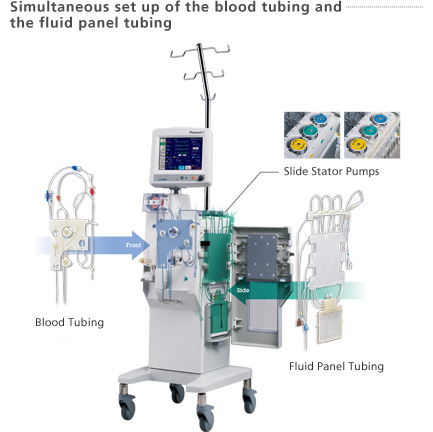 High accuracy fluid removal control
Fluid removal is remarkably accurate compared to conventional systems by the use of "segmented" and "balanced" measuring method for filtrate, dialysate, and replacement fluid. The high accuracy will help ensure safety in all situations including high volume CRRT and pediatric CRRT.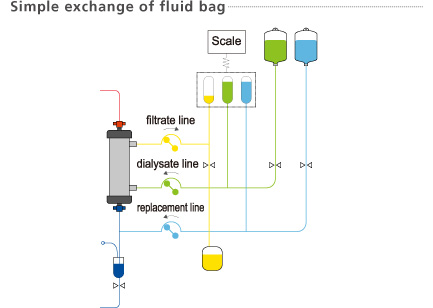 Fluid bag is exchangeable without interrupting treatment by "segmented" measuring method.

The chamber design minimizes contact between blood and air.
1. Its separating membrane blocks contact between blood and air.
2. Whirling blood flow reduces flow stagnation.
3. The blood volume in the chamber is very low (3mL).
4. No need for transducer protector filter due to the separating membrane.

Multifunctional system
Therapeutic Apheresis
PE
DFPP
PA
LCAP
HA
O
O
O
O
O
CRRT
CVVH
CVVHD
CVVHDF
SCUF
O
O
O
O
PlasautoΣ is a multifunctional system for all treatment modes in therapeutic apheresis and CRRT.
Guidance functions
The LCD touch screen provides visual guidance for various procedures from tubing setup to blood recovery. When an error occurs, the system displays the location of the error and actions to take in response to alarms.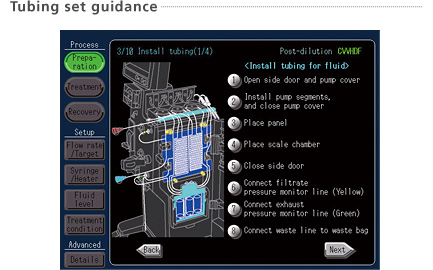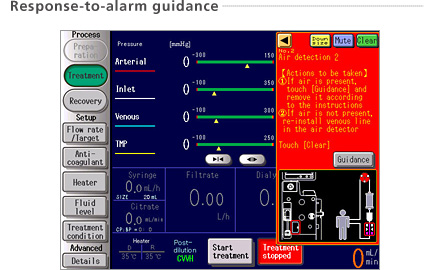 Startup check
The machine automatically performs a self-check in just one minute to assure system integrity including pump rotation, valve status and scale offset.
Auto-priming
The auto-priming function is applicable to even wet columns. The auto-priming function provides a self-check of the tubing connection, scale and pressure monitor. This helps ensure proper operation with high safety.
Automatic plasma recovery
With the single touch of a button, the machine completes plasma recovery in the DFPP and PA modes that use two filters.
Wide range of blood flow
The blood pump provides from 1 to 400mL/min with excellent stability, as for CRRT treatment mode.
Wide range of replacement flow
Range of replacement pump is from 0.01 to 10.00L/h, and matches the needs in case of high volume treatment.
Selection of pre post-dilution mode
Pre or post-dilution can be switched with the single touch of a button during CVVH and CVVHDF treatment mode.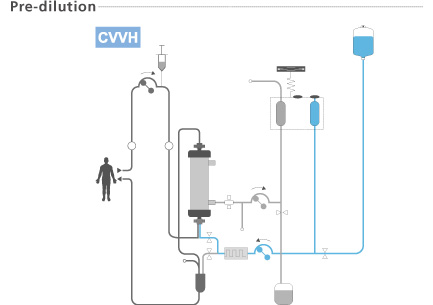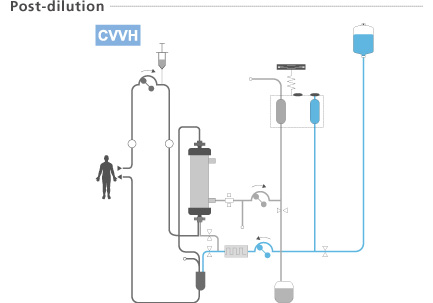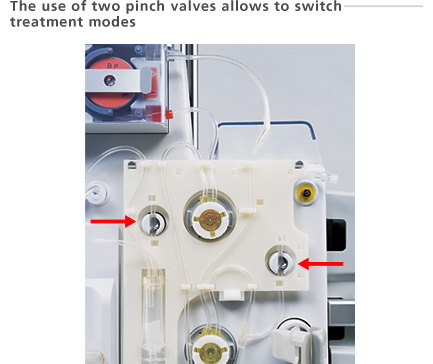 Trademark
Plasauto is a trademark of Asahi Kasei Medical Co., Ltd.

Please feel free to send us any questions you may have about our products and support.

Share your feelings and experiences when using our products.